More than 24 million Iraqis are expected to cast their votes Saturday, to elect 329 members of parliament, in a mixed power sharing ballot that secure relative quotas.
Nearly 7,000 candidates are contesting 329 seats in the parliament, of which a quarter must go to women
The winning lists must form coalitions to obtain a majority in order to form the next government of the country.
Facts and numbers of the major legislative elections brought in after the 2003 US-led invasion, and the defeat of ISIS in the country:
• Iraq Population: 38 mln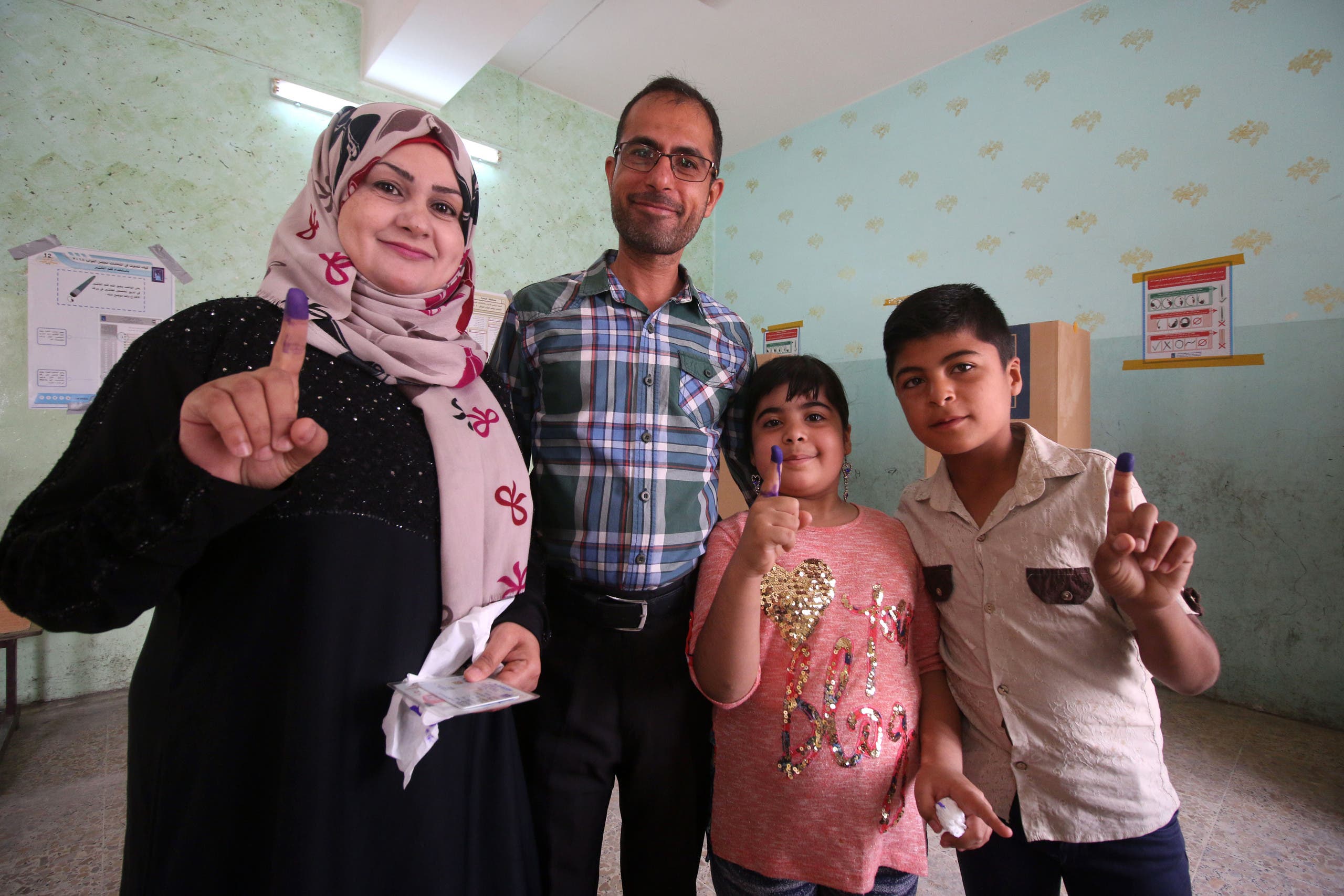 More than 24 mln are voters distributed over 18 governorates acroos Iraq, among these voters 3.5 mln Iraqi who will cast their votes for the first time, while around 1 mln lraqi expatriates living in twenty one country voted earlier for the first time too, according to Iraq Independent High Electoral Commission.
• Candidates: 6,990 among them 2,011 women
Polling stations: around 8,959 polling stations where voters can cast their votes electronically, while eleven thousand electronic IDs have been handed over to legitimate voters.
• Displaced
Around one mln displaced Iraqis will cast electronically, while 285,564 Iraqi in refugee camps will cast their votes in 166 polling stations distributed over 70 refugee camps located in eight governorates.
Seats: 329, among them nine seats for minority ethnic and religious group like the Christians, Shabak, Sabians, Yazidis and Shiite Kurds, while 83 seats a quarter, most go to women in a four-year-term.
• The ballot system:
The ballot system is based on the list, closed and open. The closed list does not allow voters to choose or cancel candidates and should be cast as a complete list, while voters can choose and select candidates from the open list according to their sequence within each list.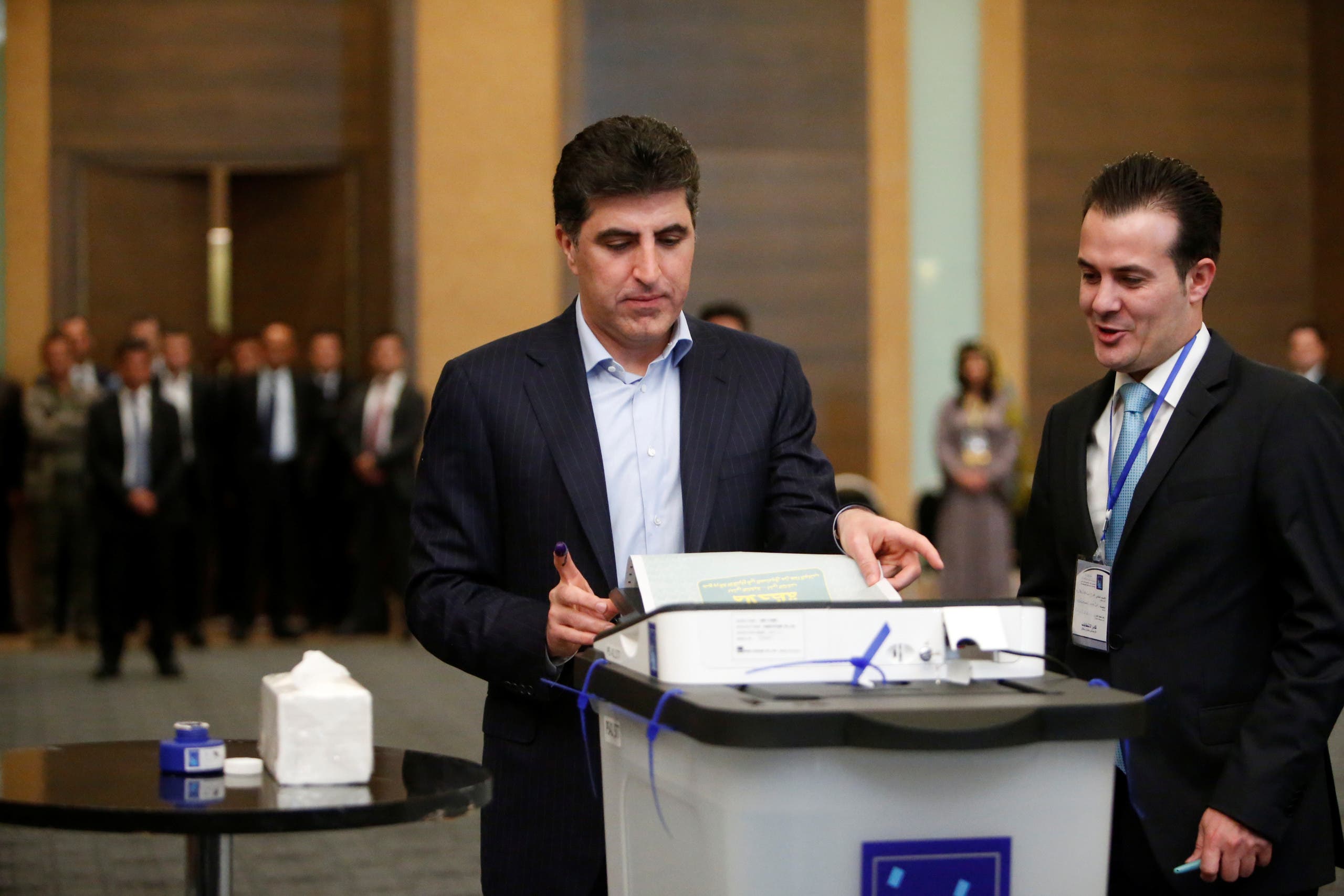 • 87 political coalition is competing in the Iraqi legislative elections, and the most prominent are:
- Al-Nasr Alliance: headed by current prime minister Haider Al-Abadi. Since the toppling of Saddam Hussein regime in 2003, the Dawaa party which was the historical opposition of the previous regime, was divided into two blocs, one is al-Nasr which includes major figures from the civil society and known for being secular.
- Al-Fatah Alliance: headed by Hadi al- Aimri, leader of the Badr Organization one of the major leaders of the Popular Mobilization Militia, which most of its leaders resigned to pursue a politics.
- Alliance of the State of the Law: headed by former prime minister Nouri al-Maliki which counts on Dawaa party headed by al-Maliki himself. This alliance is very popular among a lot of its members who held previously governmental positions during the former premier term, however other members in the alliance critised its performance for mishandling ISIS which almost overtook the country.
- Saairun Alliance: is an unprecedented alliance between the Shiite leader Mouqtada al-Sadr and the communist party, combining six alliances mostly secular figures.
- Sunni Alliance: the sunni candidates are participating in the elections through multiple lists, most notably the National Alliance headed by vice president of the country Iyad Allawi a Shiite who promotes himself as a secularist, and Iraq Parliamentary Speaker Salim al-Jubouri, might be this year biggest loser because of the control of "Dahesh" on their areas during the past years.
- The Kurds: They are participating through several parties to share 46 parliamentary seats, 2 for Christinas in the Kurdistan region, and most notably the Kurdistan Democratic Party headed by former president Mssoud Barazani and the Patriotic Union of Kurdistan (the majority are loyalists of Jalal Talabani family) in addition to other opposition parties, notably Iraqi al-Watani party for change, Jemaah Islamiah and New Generation Movement.