Iraq's Amiri congratulates Sadr over election win, discuss cabinet formation
Muqtada al-Sadr, the leader of the Sairoon alliance which won the recent Iraqi parliamentary elections, met with Hadi al-Amiri, leader of the Fatah Alliance which came in second, in his residence in Baghdad.

Amiri congratulated Sadr over his victory and the two men discussed the political developments and voiced the importance of forming a national cabinet which Sadr described as "paternal" and that offers services to the Iraqi people and fulfill their legitimate aspirations.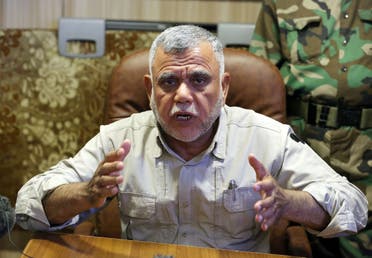 Sadr's meeting with Amiri comes less than 24 hours after meeting with Prime Minister Haidar al-Abadi with whom there is a possibility of forming a coalition. Abadi's bloc came in third in the elections; however, Abadi is still a consensual candidate.

Two days ago, Sadr met with Ammar al-Hakim, leader of the National Wisdom Movement, who won around 20 seats in the parliament, to discuss the joint visions regarding the upcoming alliances.

The Sairoon Alliance won 54 seats and the Victory Alliance, which is led by Abadi, won 42 . This allows them to form the biggest bloc along with the Wisdom Movement to form the next cabinet.