Lebanon's Prime Minister-designate Saad al-Hariri said on Thursday the new national unity government he has been tasked to form must commit to the state's policy of staying out of regional conflicts.

Hariri spoke after President Michel Aoun had designated him on Thursday to be Lebanon's next prime minister. Lebanon held parliamentary elections on May 6.
Saad al-Hariri, who headed the outgoing cabinet, is expected to face tough negotiations to form a coalition government including all the main parties. He will lead a caretaker government until the new cabinet is agreed.
On Wednesday , Shiite politician Nabih Berri, a close ally of the Iran-backed Hezbollah group, was re-elected for a sixth term as speaker of Lebanon 's parliament in an uncontested vote on Wednesday.
Hariri speaks at Saudi embassy iftar: 'Lebanon's Arabism is a red line'
Another Hezbollah ally, Elie Ferzli, was elected deputy speaker, reflecting a shift in Lebanon's political landscape in favour of the heavily armed Shiite group.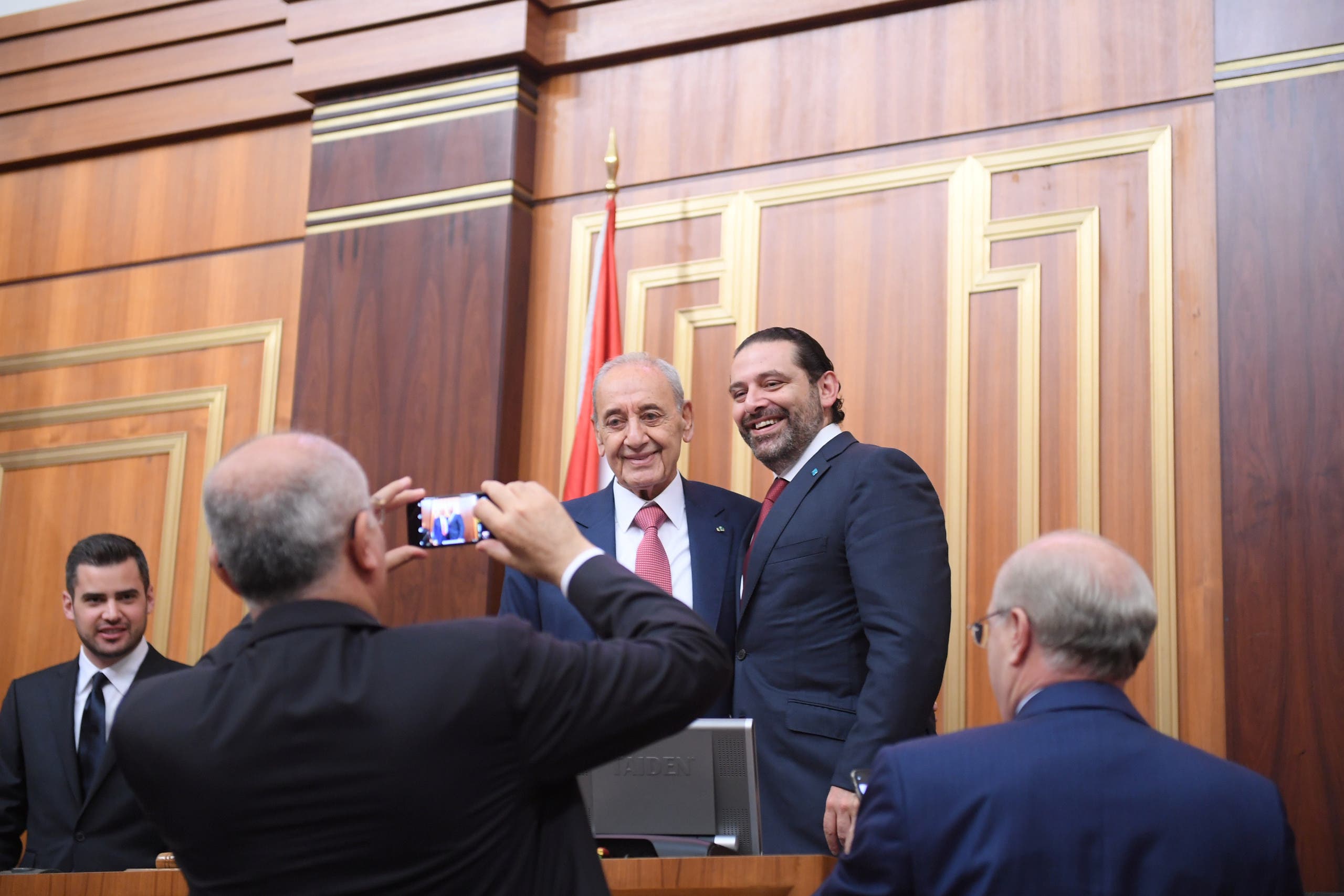 Hezbollah, and groups and individuals that support its possession of arms, won at least 70 of parliament's 128 seats in a May 6 election. The result was a reversal of Lebanon's last general election in 2009, when anti-Hezbollah groups won a majority.
Berri won the votes of 98 of 128 MPs. After being reappointed as speaker, a role he has held since 1992, he called for a new government to be formed as soon as possible.
Berri, 80, heads the Amal Movement and has been allied with Hezbollah since the end of Lebanon's 1975-90 civil war.