Jordan's King: I stand with the people, understand size of economic pressures
Jordanian King Abdullah II on Monday said he stood with the Jordanian people and understood the size of living and economic pressures on citizens.
King Abdullah stressed that Jordan faces "challenges that need to be dealt with wisely and responsibly," adding that "state institutions must adopt a method of action based on transparency and accountability".
"The citizen has all the right, and I will not accept that Jordanians are suffering," the Jordanian monarch said during a meeting with a number of official journalist and editors of daily newspapers.
During his meeting, King Abdullah expressed his pride in what he saw of the cultural expression of Jordanian youth in the past few days, which he said reflected their keenness in achieving a better future for them.
He stressed that "all Jordanians are working for a better future for their homeland and how to move forward with confidence and determination".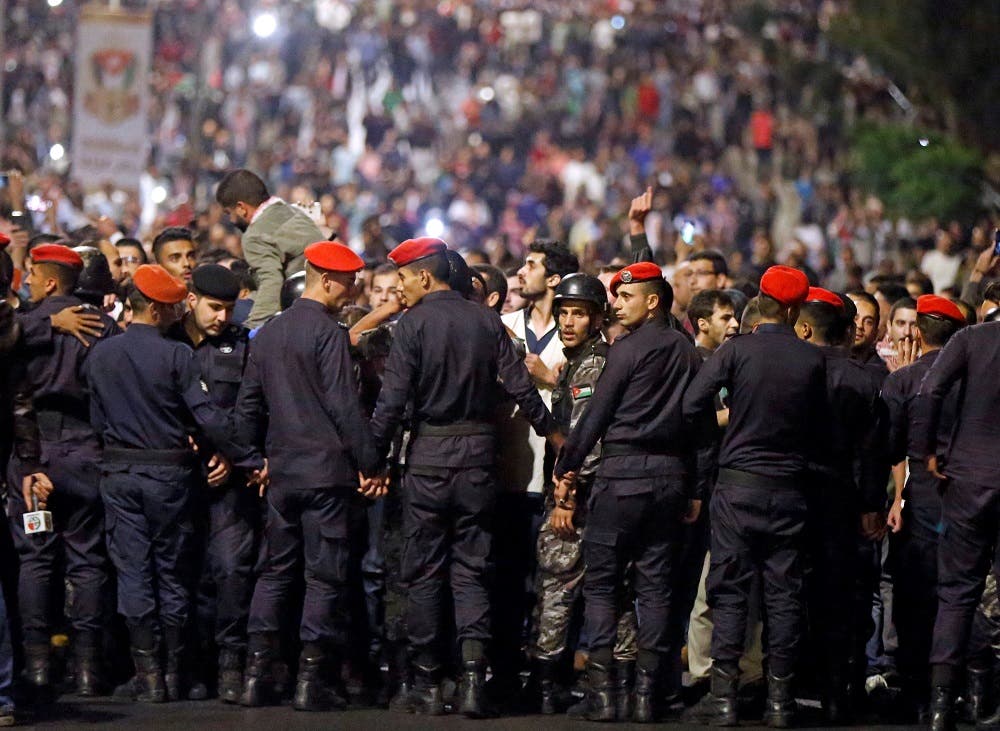 "I have had to do the work of the government in the past, and this is not my role," he said. "It is my duty to be a guarantor of the constitution and a guarantor of balance between the authorities. But every authority and official must be responsible. Those who cannot carry out his duties must leave his role to those who have the ability to do so," he said.
The King added that Jordan has faced an unexpected economic and regional situation, and that there is no perfect plan capable of dealing effectively and quickly with this challenge, pointing out that Jordan stands today at a crossroads, "either get out of the crisis and provide a decent life for our people or be entering, God forbids, by the unknown but we must know where we are going," he said.
He added that international aid to Jordan has decreased despite the Kingdom's burden of hosting the Syrian refugees.
In regards to the draft tax law, the Jordanian king contended that it is controversial but necessary to launch a dialogue around it, as all countries in the world have gone through such a challenge. He asked the government to clarify the draft law to the Jordanians, but admitted a lack of it.