The Israeli military says its aircraft have struck a vehicle belonging to someone who sends burning kites into Israel from Gaza.
No one was wounded in Sunday's strike but it marked an escalation in Israel's response to a phenomenon that has wreaked havoc on agriculture in southern Israel in recent weeks.
Fields were once again set ablaze on a hot, windy, dry Saturday.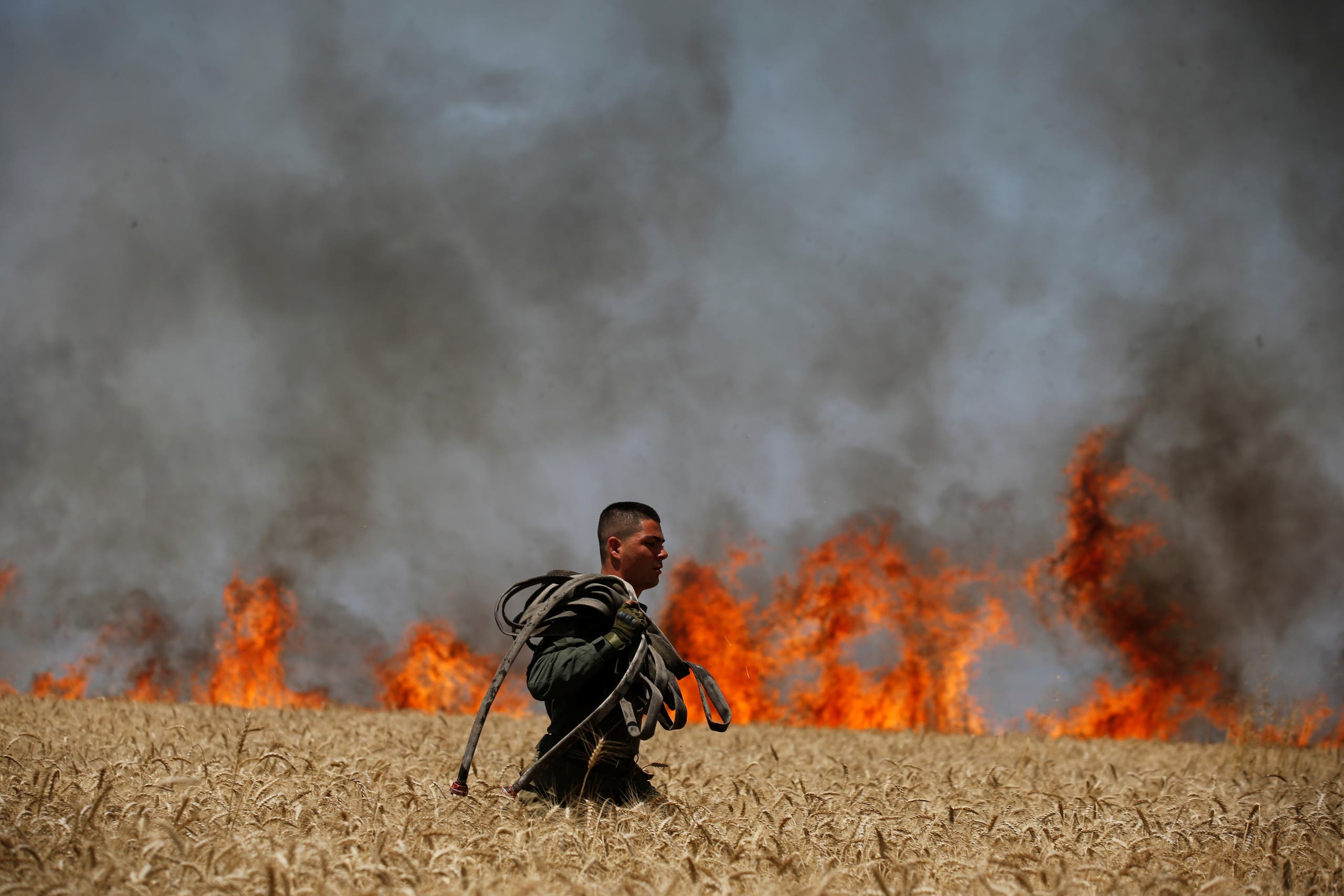 Gazans began flying kites with burning rags attached to them during mass protests against the crippling Israeli and Egyptian blockade of the territory. Israeli troops have fired on the protesters, killing more than100 since the weekly demonstrations began in March.
The Islamic militant group Hamas, which rules Gaza, has led the protests. Israel says it holds Hamas responsible for the fires.