Two UN rights experts urged Iran on Tuesday to halt the execution of a man scheduled to take place shortly following the end of Ramadan, after he was sentenced to death for a murder committed when he was 15-years-old.
The experts said that Iranian authorities must comply with their international obligations and "halt the execution of this juvenile offender" after being notified that Mohammad Kalhori, who was imprisoned for killing his teacher, would be executed after Ramadan.
UN special rapporteur on extrajudicial, summary or arbitrary executions Agnes Callamard and head of the UNCRC Renate Winter said that international standards prohibit the imposition of the death penalty on persons under 18-years-old at the time of the offence.
Callamard and Winter said that Iran had committed to following these international norms, which makes this execution "unlawful and arbitrary."
They referred to Iran's 2013 amendments of its Islamic Penal Code that allow for alternative sentencings for juveniles if there is uncertainty about their "mental development" at the time of the crime or if they did not realize the nature of the crime committed.
Iran's State forensic institution had concluded that Kalhori was not mentally mature at the time of the crime, and that the Criminal Court had initially sentenced him to prison and a fine, they said.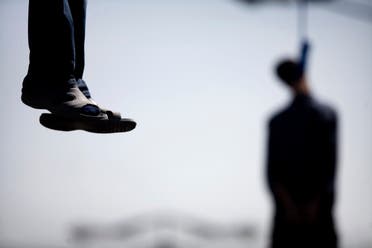 The Supreme Court overturned the verdict and he was sentenced to death during a retrial, after "an appeal and apparent letters" had been sent by "a government official and a member of parliament," they said.
"Notwithstanding the clear prohibition of the application of the death penalty for those under the age of 18, this case demonstrates flagrant disregard for the amendment to the Penal Code itself," they added.
They cautioned that it also "raises concerns about possible interference in the independence of the judiciary."
Iran does not publish official statistics on the number of people it has executed.
According to an April report by Amnesty International, Iran put at least 507 people to death last year, including at least five juvenile offenders.