Videos show bodies of pro-Syrian regime militias after strikes near Iraq border
Syrian state media said on Monday that US-led coalition aircraft had bombed a Syrian army position near the Iraqi border, causing deaths and injuries, but the US military denied it was responsible.

The attack took place in al-Harra, southeast of the town of Albu Kamal, state news agency SANA said, citing a military source. SANA said the attack caused an unspecified number of deaths and injuries.
Videos published by pro-regime media affiliated with the Iranian-backed Iraqi militias showed bodies being recovered from the rubble, and other footage showed the devastation caused by the air strikes.
Members of the militias also appeared to be lifting debris. A video published by the Syrian Military Information Office showed the identity of some of the battalions of those militias, where the flag of the Iraqi Imam Ali Brigades militias backed by the Iranian Revolutionary Guards appeared.
Syrian activists on social media also shared pictures of a number of pro-Syrian militia members who were killed in those strikes.
The United States has cause to believe that Israel carried out a weekend strike against an Iraqi paramilitary force in eastern Syria, a US official said Monday.
"We have reasons to believe that it was an Israeli strike," the official told AFP on condition of anonymity following the Sunday night raid on Al-Hari, a town controlled by regional militias fighting alongside the Syrian regime.
The US-led coalition has denied it was involved in the attack, which the Hashed al-Shaabi military alliance, a powerful Iran-backed Iraqi paramilitary group, says killed more than 20 of its fighters.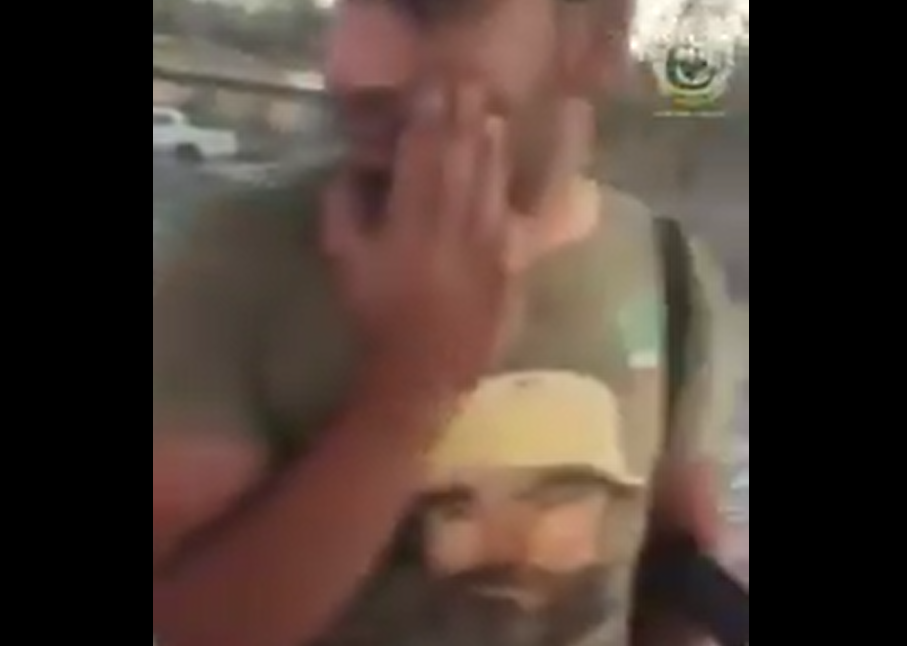 Meanwhile on Monday night, Iraq denounced the air strikes targeting the forces it said were fighting ISIS in Iraq or Syria.
The Iraqi Foreign Ministry said in a statement that it "expresses its rejection and condemnation of the air operations targeting the forces located in the areas of fighting Daesh, whether in Iraq or Syria or anywhere else in the arena against this enemy, which threatens humanity," it said using the Arabic acronym for ISIS.
The statement added that the ministry affirmed its call on all countries to "show solidarity in the face of these extremist groups," and believed that there should be a permanent and careful coordination between the international coalition and the forces facing these groups.