Russian forces killed the son of ISIS leader Abu Bakr al-Baghdadi in a missile attack on a Syrian cave in which he was hiding, Iraqi intelligence said Wednesday.
ISIS's propaganda outlet Amaq said Hudhayfah al-Badri was killed in an "operation against the Nussayriyyah and the Russians at the thermal power station in Homs", in a statement published Tuesday alongside a photo of a young man holding an assault rifle.
Nussayriyyah is the term used by ISIS for the Alawite religious minority sect of Syrian President Bashar al-Assad. Iraq's Falcon's intelligence cell said Russian forces on Monday fired three missiles at a cave in Homs that held 30 "terrorist leaders" and several of Badri's bodyguards. It said 11 people were killed in the attack.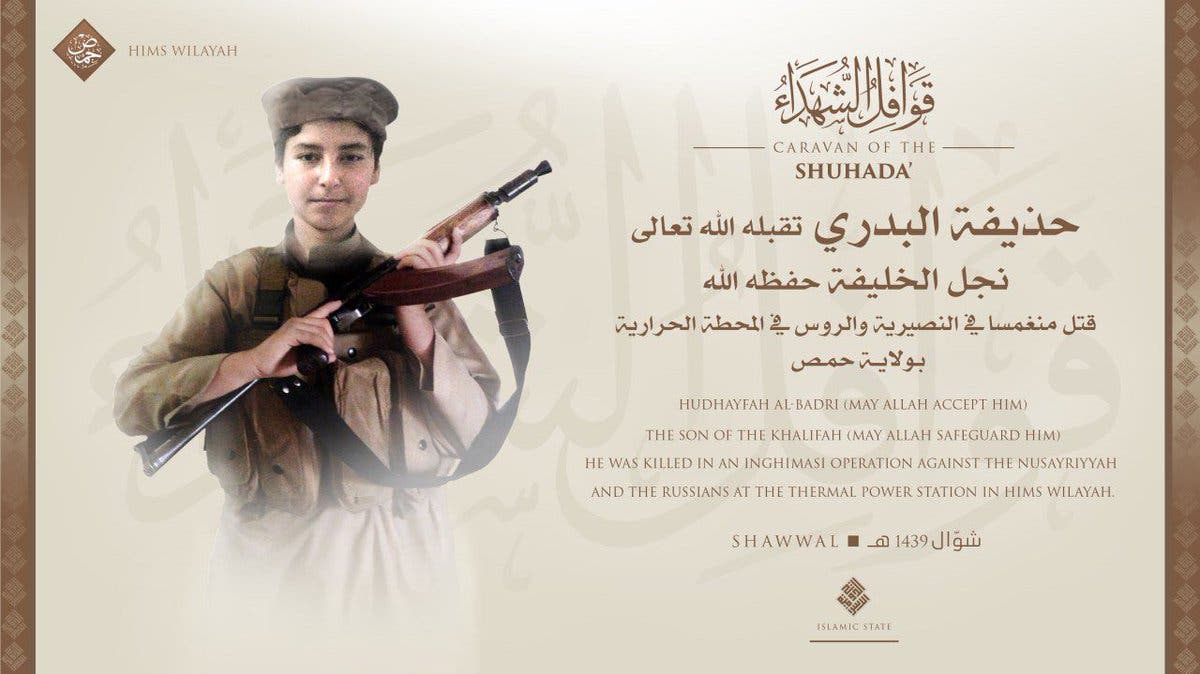 Psychological propaganda
"Badri wasn't even a fighter... he was an icon that was moved from one place to another as a form of psychological propaganda for the rest of the organization," the Falcons said on Wednesday.
The Iraqi government declared victory over ISIS in December, but the military has continued regular operations targeting mostly desert areas along the porous Syrian border.
The group's leader Baghdadi, who has been pronounced dead on several occasions, remains alive in Syrian territory by the Iraqi border, an Iraqi intelligence official said in May. Originally from Iraq, Baghdadi has been dubbed the "most wanted man on the planet" and the United States is offering a $25 million reward for his capture.
On June 22, Badri escaped an Iraqi air force raid that killed two of his bodyguards, including Saud Mohammed al-Kurdi, also known as Abu Abdallah, who was married to Baghdadi's daughter Duaa.