Iraqi security forces have deployed on the streets of the Shiite holy city of Najaf after a day of angry protests against poor public services and high unemployment.
Military vehicles and fire engines deployed along Najaf's streets on Saturday after demonstrators on Friday attacked the ruling Dawa party's office downtown and stormed the airport, forcing it to shut down.
Earlier in the day, Iraq's interior ministry has announced a nationwide state of high security alert in response to ongoing protests in the country's southern provinces over poor government services and corruption.
Iraqi Interior Minister Qasim al-Araji also announced that all arrest warrants against those who violated government departments and institutions have been issued and will be arrested in the next few hours.
Al Arabiya News Channel's correspondent reported power outages in the entire province of Najaf late on Saturday and that security forces have declared a curfew.
Earlier in the day, hundreds of Iraqis stormed the airport and halted air traffic in Najaf, extending protests following demonstrations in the southern city of Basra decrying poor government services and corruption.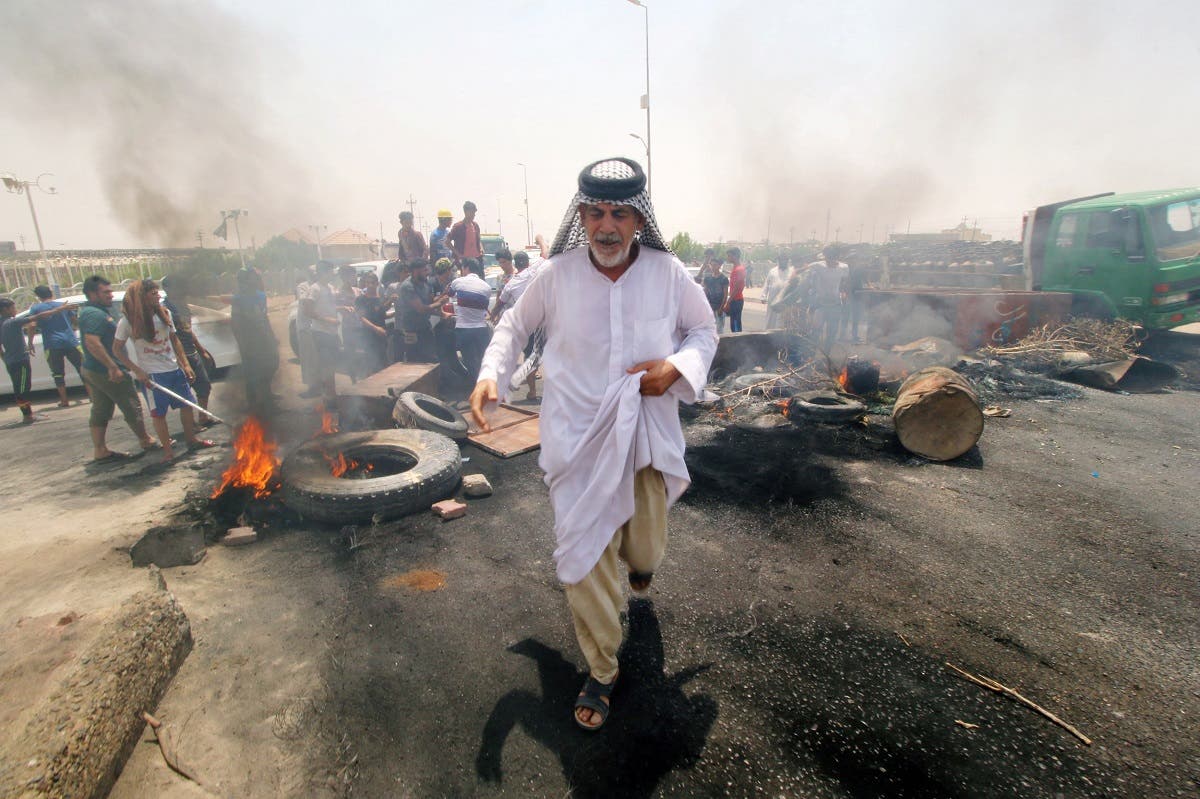 Later on, reports confirmed protesters stormed the provincial government building in the Iraqi city of Karbala, a Reuters witness said, while in protesters in Basra province blocked the Safwan border crossing with Kuwait.
This comes as Iraq's top Shiite cleric, Grand Ayatollah Ali al-Sistani, had expressed solidarity with protesters, saying they faced an "extreme lack of public services" such as electricity in the suffocating summer heat.
(With AP)