Iraq's Basra city was the first station for protests to erupt before it swept over other governorates in mid and southern Iraq, while popular anger is still brewing and protests continue until the people's demands are met.
On Thursday, protesters raised more demands on the government, calling for the dissolving of Basra's governorate council as well as holding some security officials accountable for the use of excessive force against the protesters.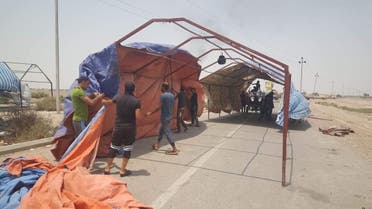 On Thursday evening, residents of northern Basra's al-Howair area called for an open sit-in, demanding jobs for the unemployed and better public services, while other protesters put up their tents in front of the local administration.
Meanwhile, coordinated groups of protesters all over Iraq are in preparations to unite and stage a "March of a Million" on Friday, calling on politicians, tribal chiefs and religious leaders to stay away.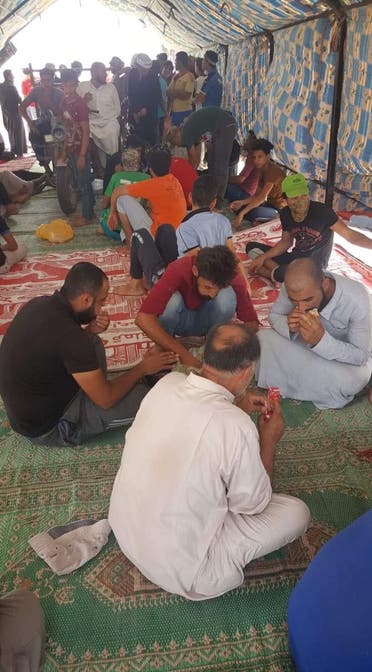 Husni al-Mousawai from Basra who will participate in Friday's march said to Al Arabiya English that people in Basra "no longer trust those who were part of the consecutive federal or local governments," adding that a group called "Basra youth" has been established to unify their demands with allthe other groups from all over Iraq in order to get positive results from Friday's protests.
At least 14 people have been killed in Iraq in two weeks of protests over corruption and lack of public services, Fadel al-Garawi, a member of the Iraqi High Commission for Human Rights, told AFP.
He added that 275 protestors and 470 security personnel were injured during the protests.
Meanwhile, Garawi said that 828 protestors were arrested so far, most of which have been released.