A top Syrian Kurdish official is in Damascus this week for talks with Syrian government officials at the head of a delegation including members of the US-backed Syrian Democratic Forces, their first declared visit to the capital.
The visit points to moves by the Kurdish-led authorities that control roughly one quarter of Syria to open channels to President Bashar al-Assad's administration as they seek to negotiate a political deal that preserves their autonomy.
The delegation in Damascus is headed by Ilham Ahmed, executive head of the Syrian Democratic Council (SDC), said Riad Darar, SDC co-chair, speaking by phone from Vienna. The delegation arrived two days ago, he added.
The meetings were expected to primarily discuss matters of service provision in the areas controlled by the Kurdish-led authorities, but Darar added that there was no set agenda and the talks might widen to political and security matters.
The outcome of the meetings is not yet clear, he said, adding that he did not know which officials they would meet. It was not clear how long the delegation would stay in Damascus.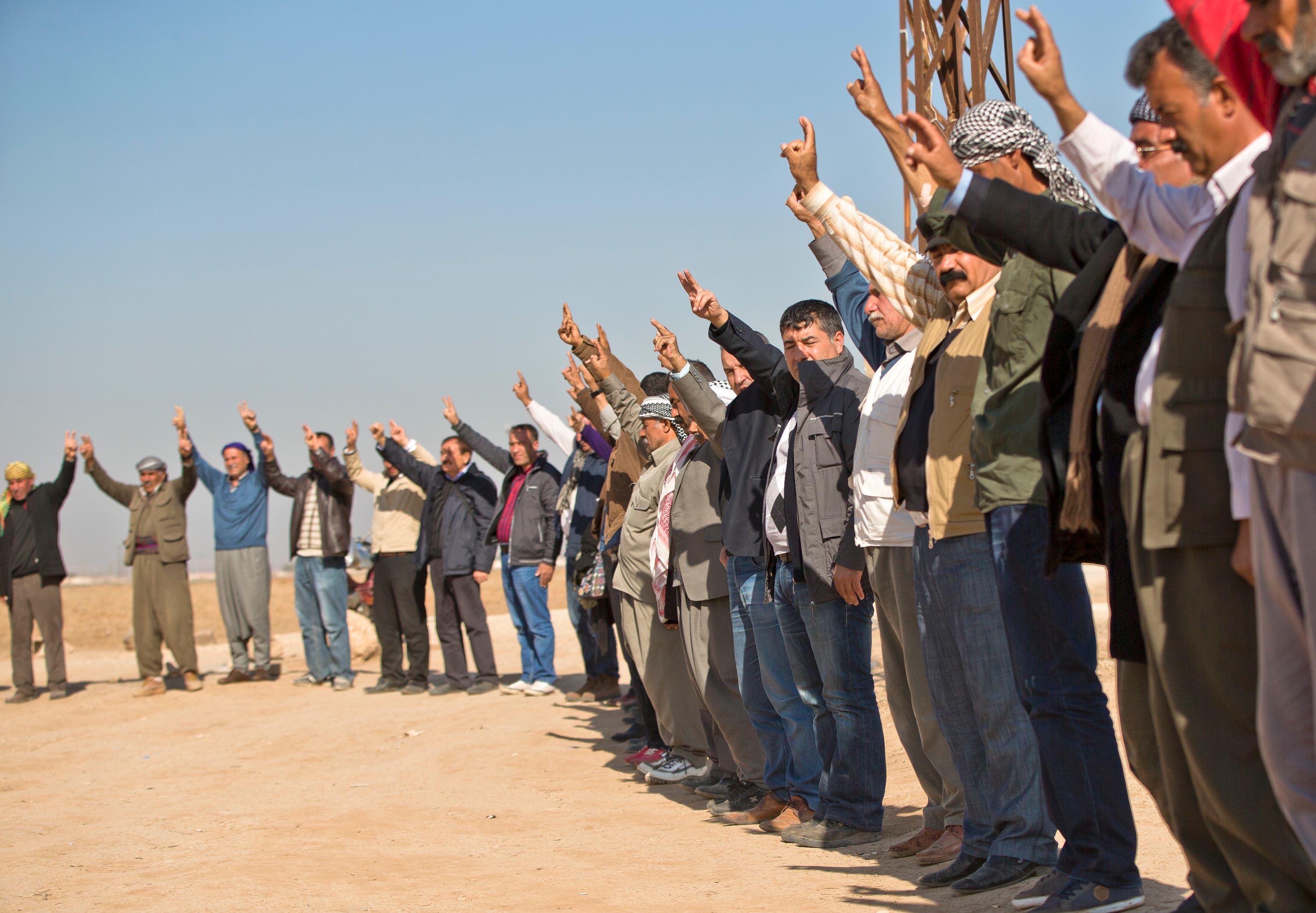 Seven-year-long war
The main Syrian Kurdish groups have mostly avoided conflict with Assad during the seven-year-long war, at times even fighting common foes -- including rebels that his forces are gradually crushing with help from Russia and Iran.
Talks recently began over a return of state employees and repairs to one of Syria's most important pieces of infrastructure: the Tabqa dam, Syria's largest, which the SDF took from ISIS last year with the help of US air power.
Darar said the talks over the Tabqa dam had been held with delegations that had come from Damascus. Referring to this week's visit to Damascus by the SDC, he said: "This is certainly the first visit that happened."
Syria's Kurds, which the state systematically persecuted for years, say they do not seek independence, but hope a political deal will safeguard the autonomy they carved out during the war. For the first time, Assad said in May that he was "opening doors" for talks with the SDF, while also threatening to use force.