The Afghan Taliban have been accused of using Iranian weapons in the war against the authorities in Afghanistan, preventing the establishment of security and peace in the country, which has been through many wars in the last four decades.
This new accusation was carried by Afghani media on Saturday, quoting Member of Parliament Karameldinne Rida Zadah, a representative for Ghor province.
The lawmaker said that the Taliban movement uses Iranian weapons in its war in Ghor province located in central Afghanistan.
According to Al Arabiya news channel correspondent, who was quoting Afghani media, the MP said "a popular people's force" in Ghor province found Iranian-made weapons with a captured Taliban member.
For the last two weeks, Taliban intensified its attack against government troops in the western areas of Firozkoh, the capital city of the province.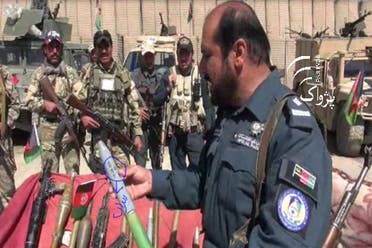 Previous similar accusations to Iran
The Afghan police department revealed during a press conference held in mid-May of this year, that the Iranian regime supplied the Taliban movement with weapons in Farah province on the western Afghani border with the Islamic Republic.
At that time, the Afghan government declared that the battles ended in Farah province defeating the Taliban and regaining total control of the region.
SEE ALSO: Taliban official says group spoke with US official
The head of the Police department in Farah, Alfazel Ahmed Shirzad, said: "Iran supplys and arms Taliban in order to spread chaos in the province," adding that Iranian-made-weapons were found in the area when the Taliban militants fled following their defeat.
Also, the Afghani Authorities had revealed previously that Afghan security forces found Iranian-made-weapons in Paktia province.
In April this year, the United States Ambassador to Afghanistan, made a statement in the capital Kabul that the Iranian government, through its Revolutionary Guards Corps is providing the Taliban with logistics support.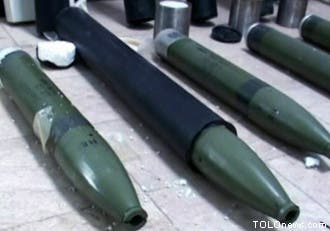 IRGC' members joining Taliban movement
Despite the religious differences between Taliban and Iran, the Afghan local authorities in Farah province said in late December 2016, that members of Iran's Revolutionary Guards Corps have joined the armed insurgents of Taliban in the province.
Last year, reports said that Mullah Akhtar Mansour, the leader of the Afghan Taliban, was killed in an American drone strike in Pakistan on May 21, when he was coming back from Iran.
At that time, the Pakistani foreign ministry announced that it found, at the site of the attack, a passport with an Iranian valid visa, for a Pakistani male under the name Wali Mohammed.