Abu Dhabi Crown Prince and Deputy Supreme Commander of the UAE Sheikh Mohammed bin Zayed al-Nahyan arrived in Cairo on Tuesday for an official visit where he was greeted by Egyptian President Abdul Fattah al-Sisi.
The talks between the two leaders are aimed at enhancing relations between both countries and discussing regional developments and international issues.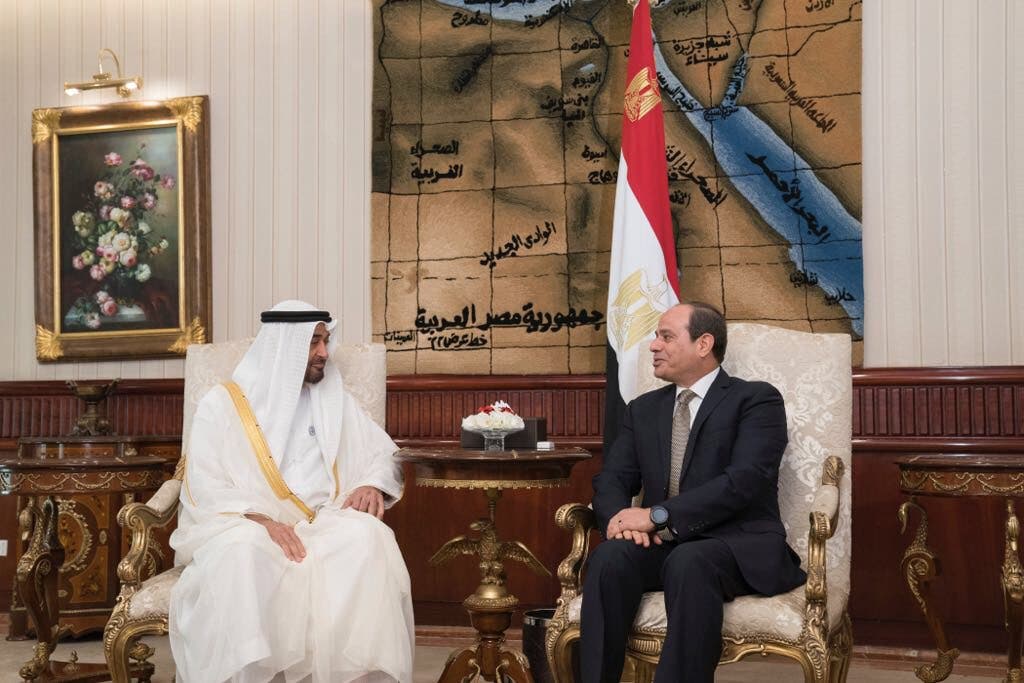 Sheikh Mohammed shared a number of pictures of the visit on his official Twitter account, writing that it was a "short stop over at the VIP lounge at Cairo International Airport."
I discussed with my brother, President Abdel Fattah el-Sisi, ways to strengthen and develop our fraternal relations in all fields. We discussed key regional and international issues. pic.twitter.com/1KApO5QWKq

— محمد بن زايد (@MohamedBinZayed) August 7, 2018
"The UAE and Egypt are united by a long-standing historical relationship that is growing ever stronger. We stand together firmly against all attempts to interfere in the internal affairs of the Arab region or to undermine its security and stability," Sheikh Mohammed tweeted.