The United States is preparing to brace itself against cyber attacks which Iran might launch in response to the restoring of US sanctions this week by President Donald Trump, according to cyber security and intelligence experts.
According to the NewsMax website, Norm Roule, former Iran manager for the office of the Director of National Intelligence, said he thinks Tehran will muster its cyber forces in response.
"I think there is a good chance Iran will use cyber, probably not an attack that is so destructive that it would fragment its remaining relationship with Europe, but I just don't think the Iranians will think there is much cost to doing this," Roule said.
He added: "And it's a good way to show their capacity to inflict economic cost against the United States."
A more effective and aggressive cyber attack
"Iran's cyber activities against the world have been the most consequential, costly and aggressive in the history of the internet, more so than Russia. ... The Iranians are destructive cyber operators," Roule said.
The former Iran manager for the office of the Director of National Intelligence, added that Iranian hackers have, at times, impersonated Israeli and Western cyber security firm websites to harvest log-in information.
On the other hand, the office of Director of National Intelligence Dan Coats declined to comment on Tuesday on the likelihood that sanctions-hit Iran will retaliate with cyber operations against the US.
While the FBI issued a warning saying that hackers in Iran "could potentially use a range of computer network operations — from scanning networks for potential vulnerabilities to data-deletion attack — against US-based networks in response to the US government's withdrawal" from the nuclear pact.
Iran's electronic revenge

For its part, Accenture Security, a global consulting, managing and technology company, also warned on Tuesday that the new sanctions would "likely to push that country to intensify state-sponsored cyber threat activities," particularly if Iran fails to keep its European counterparts committed to the nuclear pact.
Josh Ray, the firm's managing director for cyber defense, said it hasn't seen any evidence that Iran has launched any new cyber operations, but he said Iran has the capability to do it and has historically operated in a retaliatory manner.
"This still remains a highly capable, espionage-related type threat," Ray said.
He added: "Organizations need to take this threat seriously. They need to understand how their business could potentially be impacted."
Millions of dollars
A wave of attacks that US authorities blamed on Iran between 2012 and 2014 targeted banks and caused tens of millions of dollars in damage. Those cyberattacks cost nearly 50 financial institutions tens of millions of dollars.
They also targeted but failed to penetrate critical infrastructure.
The repeated attacks disabled bank websites and kept hundreds of thousands of customers from accessing their online accounts.
US prosecutors indicted several Iranians, alleging they worked at the behest of the Iranian government.
In March, the Justice Department also announced charges against nine Iranians accused of working at the behest of the Islamic Revolutionary Guard Corps to steal large quantities of academic data from hundreds of universities in the United States and abroad as well as email accounts belonging to employees of government agencies and private companies.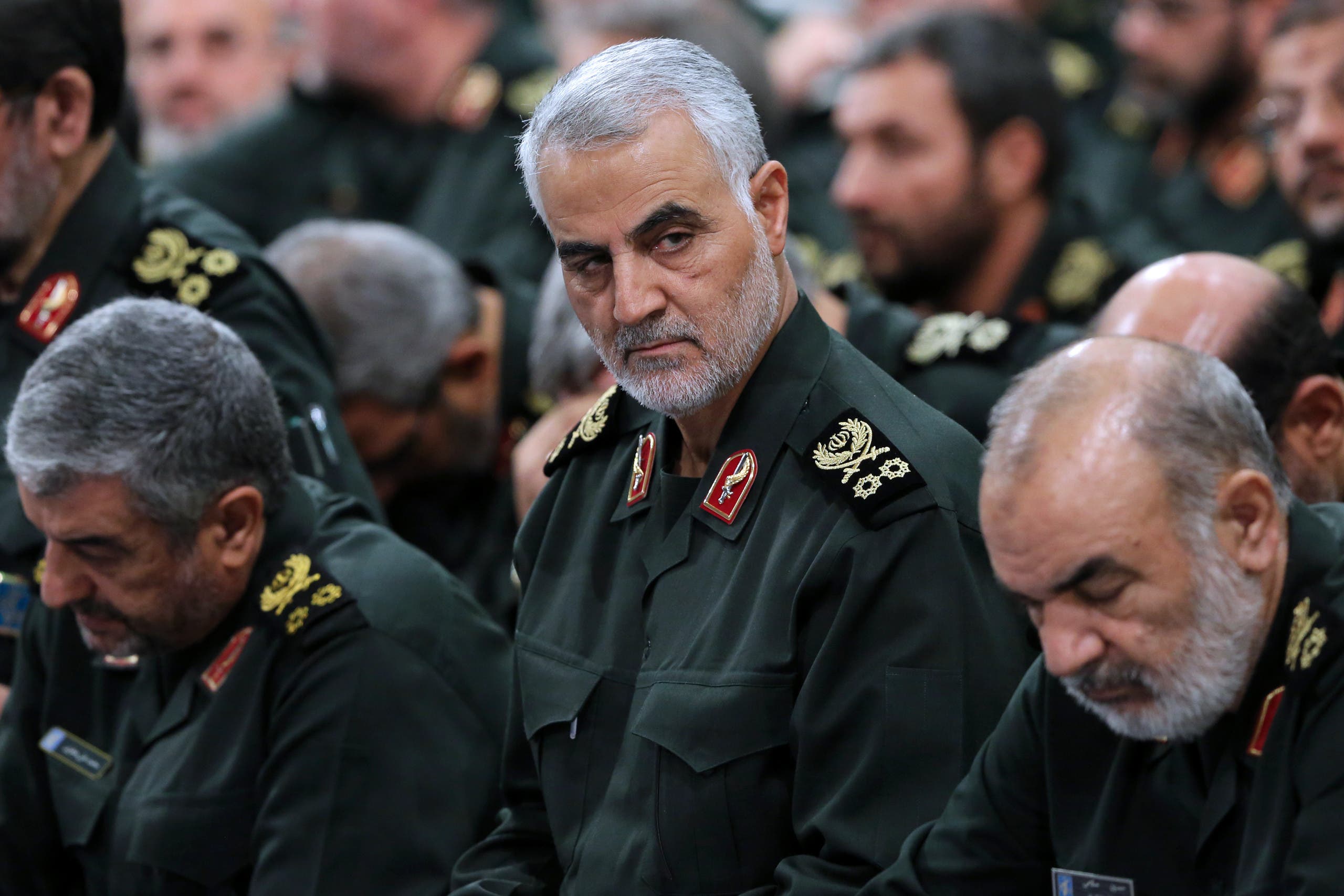 Iran imposes a major cyber threat against the United States
US intelligence agencies have singled out Iran as one of the main foreign cyber threats facing America, along with Russia, China and North Korea.
The Iranian cyber attacks' threats are mounting with the re-imposing of US sanctions on Tuesday and which targeted US dollar financial transactions , Iran's automotive sector and the purchase of commercial planes and metals, including gold.
Even stronger sanctions targeting Iran's oil sector and central bank are to be re-imposed in early November.
European leaders have expressed deep regret about the US actions. They hit Iran at a time when its unemployment is rising, the country's currency has collapsed and demonstrators are taking to the streets to protest social issues and labor unrest.
Iran denies using its cyber capabilities for offensive purposes, and accuses the US of targeting Iran.
Several years ago, the top-secret Stuxnet computer virus destroyed centrifuges involved in Iran's contested nuclear program.
"The United States has been the most aggressive country in the world in offensive cyber activity and publicly boasted about attacking targets across the world," said Alireza Miryousefi, spokesman for Iran's diplomatic mission at the United Nations, contending that Iran's cyber capabilities are "exclusively for defensive purposes."
Gen. Qassem Soleimani, who heads the elite Quds Force of Iran's hard-line paramilitary Revolutionary Guard, has sounded more ominous, warning late last month about Iran's capabilities in "asymmetric war," a veiled reference to nontraditional warfare that could include cyber attacks.
The Trump administration says it re-imposed sanctions on Iran to prevent its aggression — denying it the funds it needs to finance terrorism, its missile program and forces in conflicts in Yemen and Syria.

With Newsmax.com