'No foul play' in death of UK couple in Egypt's Red Sea resort, say officials
Several statements were issued by official sources in Egypt on Friday after the reported death of a British tourist couple in the Red Sea resort of Hurghada.

John Cooper, 69, and his wife Susan Cooper, 63, staying at the Steigenberger Aqua Magic Hotel had died within hours of each other on Tuesday.

According to a statement issued by the general attorney, the initial autopsy findings showed no violence or resistance signs on the bodies. The investigations, he said, were ongoing and samples were taken from the bodies for further lab analysis which will be revealed as soon as the results are available.

The investigators questioned several eye-witnesses , the statement added.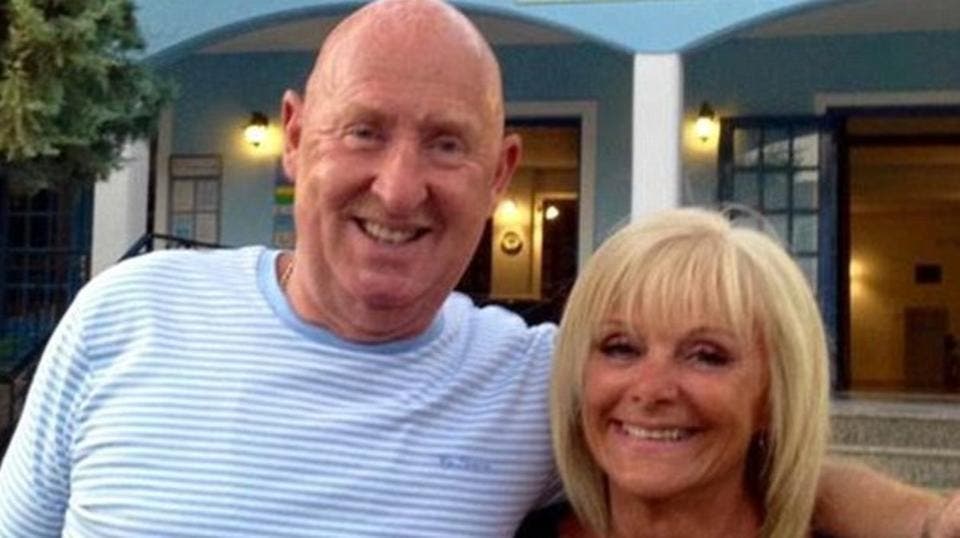 The British couple had arrived in Hurghada on August 14 with a tourist group consisting of 11 tourists. Following the death of the couple, five tourists from the group left Egypt on 22 August 22, while six others remained. According to their itinerary, they are supposed to be in Egypt till August 27.

Another statement issued from the Ministry of tourism quoting Dr.Rania Al Mashat, Egypt's Minister of Tourism, expressed her sorrow in a statement, praying for the family.

"Initial medical reports indicate that the two died from natural causes," the statement said, adding that the formal autopsy results are awaited in the days ahead.

"We will take every precaution to make sure other tourists are safe and a senior working group will shortly conduct a detailed investigation to eliminate any other possible concerns about the health and wellbeing of other holiday makers in the Steigenberger Aqua Magic Hotel."

Meanwhile ,the Red Sea Investors Association stated that all hotels are continuously audited and supervised by various authorities and had achieved a 96% score in the most recent Thomas Cook audit which was concluded this July.

The statement by the Association added that out of over 1,600 guest in the hotel there has been no abnormal illness or similar incidents reported.
Thomas Cook evacuates customers
Meanwhile, Britain's Thomas Cook said it was evacuating all 301 of its customers from the hotel as a precautionary measure after its two holidaymakers died in circumstances it said were still unclear.

Local officials had said on Friday both deaths were from heart failure.

Thomas Cook said it had received further reports of illness among guests at the hotel, without elaborating.

"Safety is always our first priority, so as a precautionary measure we have taken a decision to remove all our customers from this hotel," the company said.

The hotel said there had not been a rise in cases of illness.

The incident comes as Egypt is trying to revive tourism, a crucial source of income, while the economy is still struggling from the years of turmoil that followed a 2011 popular uprising.

A statement from the Red Sea provincial governor's office, entitled "normal death of an English old man and his wife", said both had died of heart failure.

John Cooper suffered a "circulatory collapse" and died at the hotel. Susan Cooper was taken to hospital after fainting and died there, it said.

The couple's daughter Kelly Ormerod, who was on the same holiday along with her three children, said the cause of death had not been established.

"Mum and Dad were fit and healthy, they had no known health problems," she said in a statement to British local radio station 2BR. "We have no cause of death, a post mortem is underway.

"Dad never went to hospital, he died in the hotel room in front of me. I went to hospital in the ambulance with mum where she passed away," she said.

The general manager of the Aqua Magic, which is a franchise of Frankfurt-based Deutsche Hospitality, said the hotel was deeply saddened.

"The doctor's preliminary report indicates that death was due to natural causes," Dieter Geiger said in a statement. "There are no indications to support allegations of an increased incidence of illness at the hotel."

Thomas Cook said it would offer customers alternative hotels in the resort or the option to fly back to Britain later on Friday.

A spokeswoman for the British Foreign Office said: "We continue to support the family of a couple who died in Hurghada. Anyone staying at the Steigenberger Aqua Magic Hotel should follow the advice of their tour operator and the local authorities."

After the bombing of a Russian passenger jet flying from Sharm el-Sheikh in the Sinai Peninsula in 2015, Egypt-bound flights from Russia were halted for more than two years, hurting Egyptian tourism revenues.

Revenues have improved in recent months, however, jumping 83 percent in the first quarter of 2018 to $2.2 billion.

Red Sea resorts such as Hurghada and Sharm el-Sheikh are among the most popular among European and other holidaymakers.

- With Reuters