A few days after the news spread about Bashar al-Assad's wife Asma being diagnosed with cancer, a picture of her wearing a scarf to cover her hair surfaced on social media.
Asma, along with Bashar and their three children Hafez, 16, Zein, 14, and Karim, 13, were reportedly going for lunch at a restaurant in the Bab Touma area. The family posed for pictures with the restaurant owner, according to a news site loyal to the Syrian regime.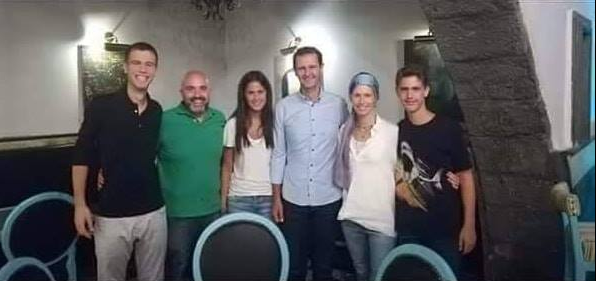 Many speculated that her weight loss and pale looking face, along with the headscarves she wears in public is a result of the chemotherapy that she's undergoing.
Asma had visited cancer-stricken children at a hospital in the city of Harasta in Damascus on the first day of Eid ul-Adha. Pictures of the visit were shared on the official Facebook page of the Syrian presidency, where Asma was seen wearing a yellow headscarf around her head.