Iranian President Hassan Rouhani said on Sunday the United States wants to create insecurity in the Islamic Republic, a day after an attack on a military parade that killed 29 people, including 12 members of the country's elite Revolutionary Guards.

The attack, which also injured 60 people, was one of the worst ever against the Guards.

"Iran's answer (to this attack) is forthcoming within the framework of law and our national interests," said Rouhani, adding that the United States will regret its "aggressiveness".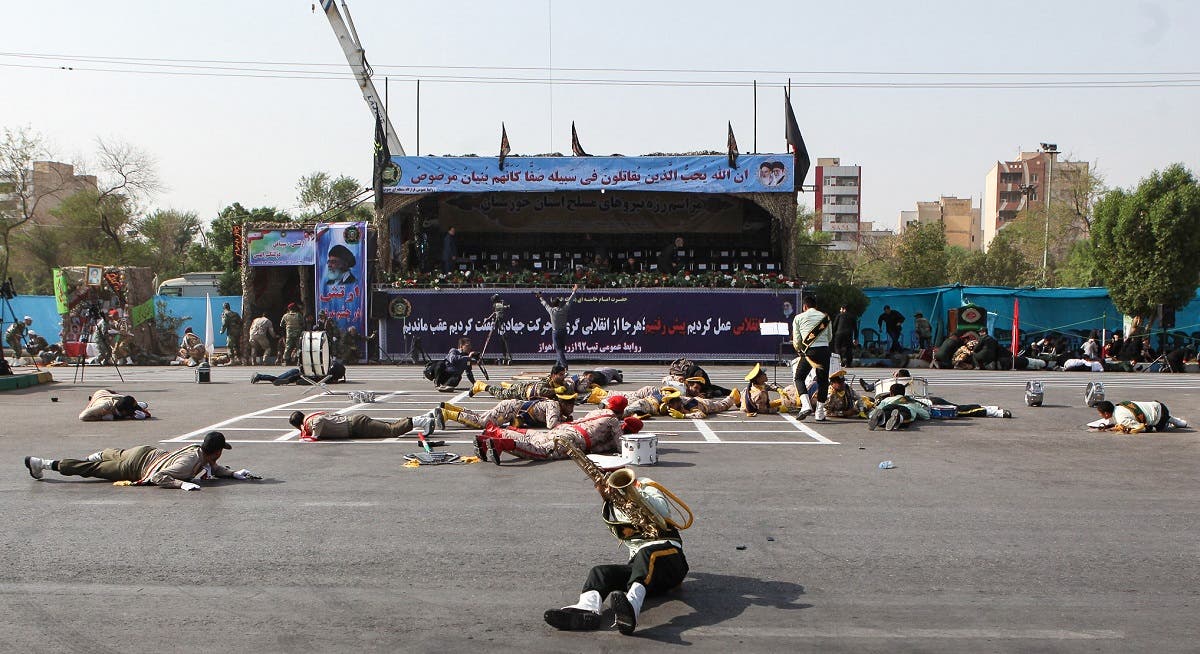 Iran summoned diplomats from Denmark, the Netherlands and Britain over the attack on the army parade, state-run media said on Sunday.
The Dutch and Danish ambassadors and the British charge d'affaires were "informed of Iran's strong protests over their respective countries' hosting of some members of the terrorist group" which carried out the attack, official news agency IRNA said.
Iran Revolutionary Guards threaten to avenge
Meanwhile, Iran's Revolutionary Guards vowed on Sunday to wreak "deadly and unforgettable" vengeance for the
shooting attack.
"Considering (the Guards') full knowledge about the centers of deployment of the criminal terrorists' leaders..., they will face a deadly and unforgettable vengeance in the near future," the Guards said in a statement carried by state media.

An Ahwazi political group refuted claims that ISIS carried out the deadly attack on the military parade.
The spokesman of the "Arab Struggle Movement for the Liberation of Ahwaz" Yaquob Hurr al-Tisteri said in an interview with Al Arabiya News Channel that "ISIS claims of the attack are not true".
He then said that the attack was executed by national resistance individuals without specifying whether his group had any specific knowledge on which group carried out the attack.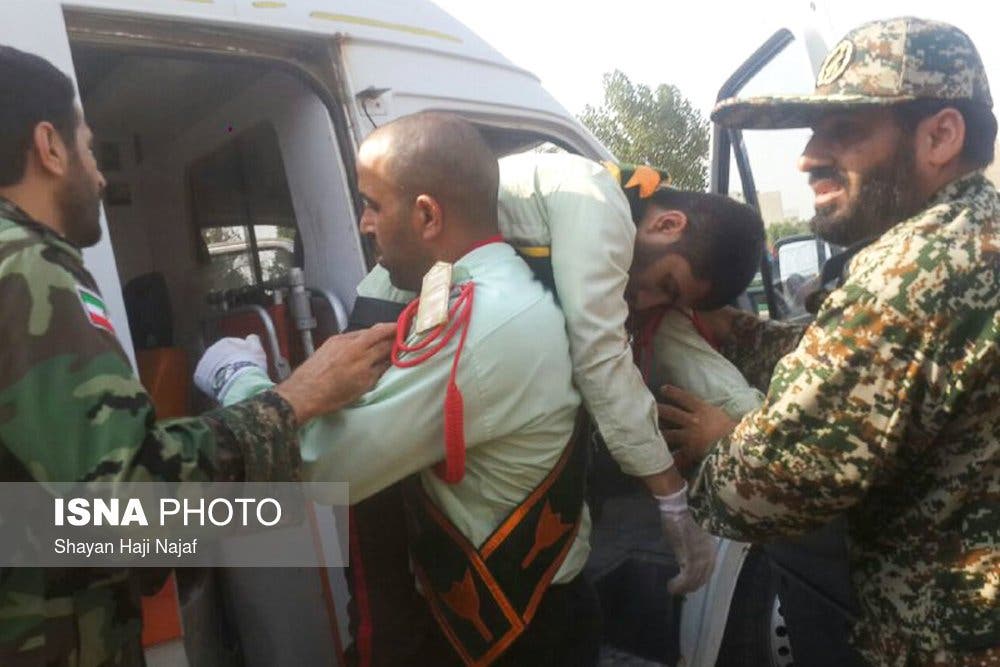 The spokesman told Al Arabiya that civilians were killed due to random shooting by the Iranian security forces and that sources on the ground said individuals "responded in retaliation".
Meanwhile, Iranian President Hassan Rouhani ordered the security forces to use their powers to identify the perpetrators of the attack.
For his part, Iranian Foreign Minister Mohammad Javad Zarif said his country would respond "quickly and decisively" to the attack, charging agents of a "foreign regime" with responsibility.
Zarif tweeted: "Terrorists attacked Ahwaz after a foreign regime recruited, armed and paid them."

(With AFP and Reuters)