Egypt's 'most wanted terrorist' Ashmawy exposes ISIS, al-Qaeda hideouts in Libya
Less than a week after he was arrested in Libya, Hisham al-Ashmawy – one of Egypt's most wanted terrorists – has admitted to knowing the number of terrorists still fighting in central and eastern Libya, along with their locations.
Ashmawy was a former Egyptian special forces officer wanted by Cairo for suspected Islamist militant activities.
He headed the Ansar al-Islam network, which claimed responsibility for a deadly desert ambush against Egyptian police last October. Egyptian officials also accuse the network, which they link to al-Qaeda, of an assassination attempt on a former interior minister in 2013.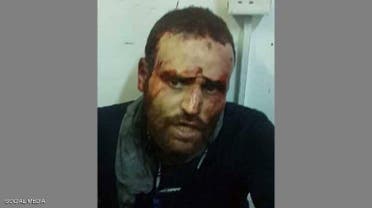 He was arrested last week by eastern Libyan forces, and his bodyguard was later captured too.
During interrogation, Ashmawy said that around 50 ISIS militants, led by a man named Abu al-Baraa al-Libi, were holed up in central Libya, while more than 56 terrorist groups operated in the underground areas of a number of buildings inside the old town of Derna, in eastern Libya.
Ashmawi also said that a militant identified as the "Mufti of al-Qaeda," named Abu Hafs al-Mauritani is still present within Derna, while terrorist leader Omar Rifai Sorour died of injuries in clashes with the Libyan army.
He said that al-Qaeda leader Sufian Ben Qammu was also killed in an airstrike that hit AlMaghar, inside Derna.