Jordanian Sources in the General Directorate of Civil Defense said on Friday that three Iraqis- two male students and a female in her twenties who is believed to be accompanying the school trip- are among the 21 killed in Dead Sea's flash floods which happened on Thursday.
The sources also confirmed that there are no deaths among Arab and foreign tourists.
The death toll from the floods in the Dead Sea rose to 21 and 42 injured after the body of a 20-year-old man was found.
Meanwhile, Rescuers continue to comb the shores of Jordan's Dead Sea resort area on Friday, hoping to find survivors.
Thirty seven people were rescued in a major operation involving helicopters and army and divers searching for survivors who had been swept from valleys to the shores of the area, the lowest point on earth, civil defense sources said.
According to the police, the torrential rains swept away a bus carrying 44 children and teachers who were on a school trip picnicking in the popular destination.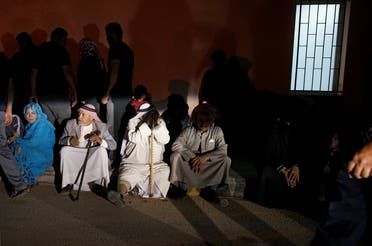 "There was a school field trip to the area with 37 students and seven supervisors," Brig. Gen. Police chief Brigadier General Farid al Sharaa, the commanding officer of the Jordanian civil defense team combing the area, told Al Arabiya English.
"It also appears some of the students' relatives were also part of the trip, meaning the number of people we're looking for might be more," he added.
Prime Minister Omar Razzaz said it appeared the school had broken regulations by the ministry of education that banned trips to the Dead Sea due to bad weather.
There were an unknown number of people still missing, hospital sources said.
A bridge on one of the cliffs of the Dead Sea had collapsed with the intensity of the rains, the first such heavy rains after the end of the summer season.
Families of victims were searching the rugged area after search teams suspended operations overnight for a few hours, a witness said.
Neighboring Israel sent search-and-rescue helicopters to assist, an Israeli military statement said, adding the team dispatched at Amman's request was operating on the Jordanian side of the Dead Sea.