Saudi Foreign Minister Adel al-Jubeir said on Saturday that the Arab world is dealing two versions of the Middle East.
Speaking at a security summit in Bahrain, Jubeir said: "We are dealing with two visions in Middle East, Saudi Arabia's is light and Iran's is darkness."
Jubeir said "Iran is recognized as the largest state sponsor of terrorism."
The foreign minister said the Gulf Cooperation Council (GCC) "will remain the most important institution for the Gulf states."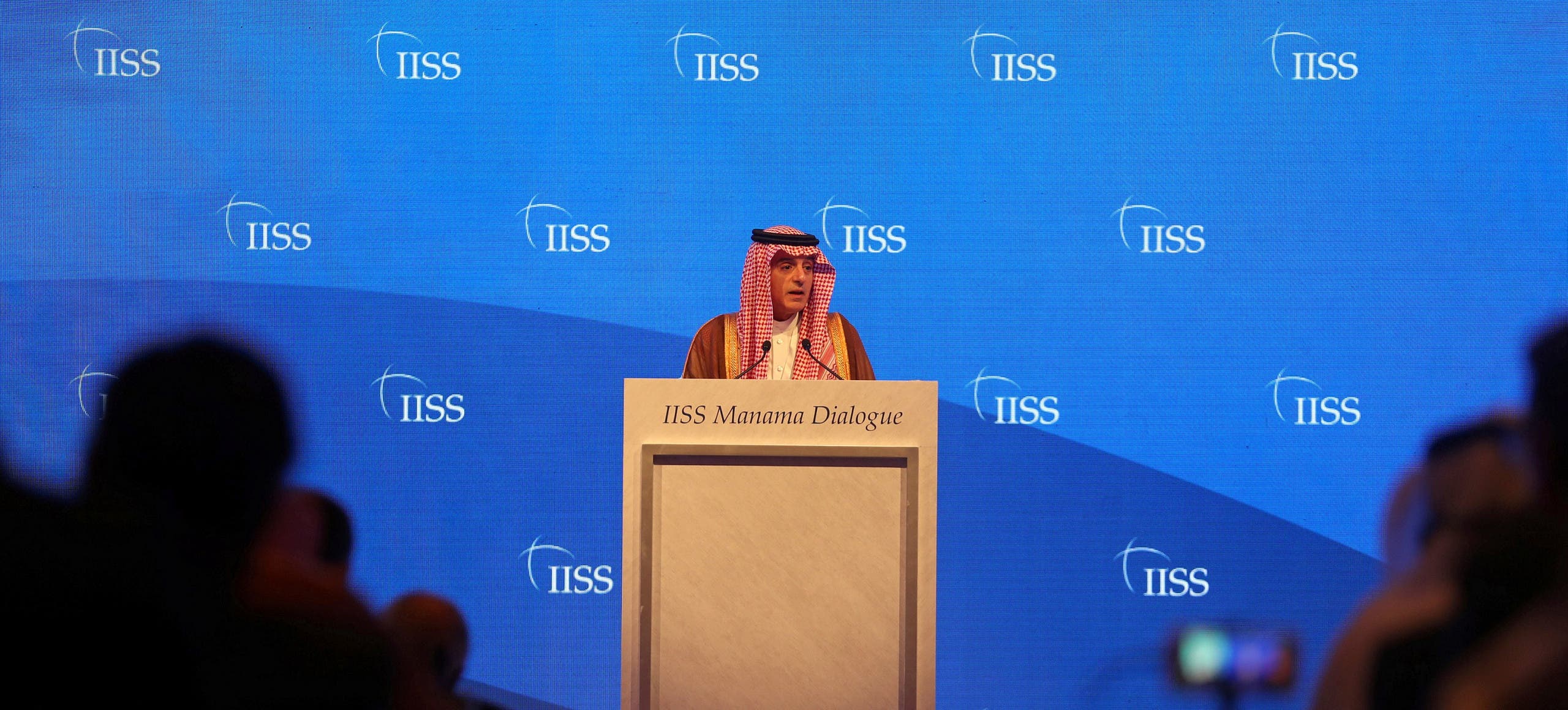 Commenting on this, Bahraini Foreign Minister Sheikh Khalid bin Ahmed Al Khalifa said the Gulf Arab region will remain a pillar of stability in the Middle East.
Sheikh Khalid bin Ahmed also said that a proposed regional security alliance bringing together the United States, Gulf allies, Egypt and Jordan would be "open to those who accept its principles," adding that the MESA (Middle East Strategic Alliance) will be up and running by next year, according to Reuters.
Meanwhile, Jubeir said: "We tried not to let differences with Qatar affect the GCC … The Trump administration has rational, realistic foreign policy and that is something all of us in Gulf support.
"The kingdom's relationship with the United States is iron-clad," Jubeir said.
He further said: "We strongly support the Middle East Strategic Alliance, and we have held meetings in Saudi Arabia recently with all GCC countries and with Egypt. Discussions are ongoing and focus on developing a framework."
On relations with Iraq, al-Jubair said: We seek to invest in Iraq and develop relations.
Addressing the killing of Saudi journalist Jamal Khashoggi in Istanbul earlier this month, Jubeir said: "The Khashoggi case has become hysteria, investigations take time and facts determined as investigation goes on."
He added that those involved in the case, 18 Saudi nationals who were arrested last week, "will be tried in Saudi Arabia.
Speaking on the kingdom's ties with Turkey, Jubeir said: "Turkey is a friendly country and we have good business and investment relations with it."
The summit also discussed the Israel-Palestinian conflict.
Jubeir said that the kingdom "believes the key to normalizing relations with Israel will have to be the peace process.
"The peace process determined in 2002 remains our position today," he added.
On Syria, the Saudi foreign minister said that US President Barack Obama's reluctance to arm the Syrian opposition prompted the Russians to intervene in Syria.
On the topic, Bahrain's foreign minister referred to Israeli Prime Minister Benjamin Netanyahu's visit to Oman on Friday and meeting with Sultan Qaboos.
"We never questioned the wisdom of Oman's Sultan Qaboos to contribute to Israel-Palestine issue and we wish him well in his effort," Sheikh Khalid bin Ahmed said.