In a move seemingly aimed at expressing his rejection of the events which unfolded following the failed coup attempt that took place more than two years ago, a young Turkish man has refused and returned a veteran honor given to him by President Recep Tayyip Erdogan.
On Sunday, opposition Turkish websites including Vaziyet stated that Sabri Unal, who took part in countering the military coup attempt on the night of July 15, 2016, had returned his medal of honor.
Unal sparked the interests of both local and international media outlets after a surveillance camera video went viral, where he was seen facing tanks belonging to the army group involved in the failed coup attempt.
On the night of July 15, civilians took to the streets after Erdogan spoke on a local channel through the application of FaceTime, calling on civilians to take part in aborting the coup attempt.
According to the video footage, Unal was among those who responded to the call, and driven by adrenaline he stood up to the tank which hit him, causing him to fall to the ground and to suffer from injuries, according to video footage.
After the heavy machine rolled over his fallen body, Unal got up on his feet to find himself in front of another tank charging toward him. Instead of escaping, the same scene repeated itself, but the young man miraculously survived.
Immediately after the footage spread, Turkish media rushed to highlight the story of the young man who lost his arm while the authorities honored him and awarded him a medal as well as a set of privileges.
He was received by the Turkish president in November 2016 as one of those who were injured. Yet, two years following the reception, according to the website Vaziyet, Unal blew out a huge surprise when he wrote on his Twitter account that he had returned the medal and was intending to relinquish all privileges.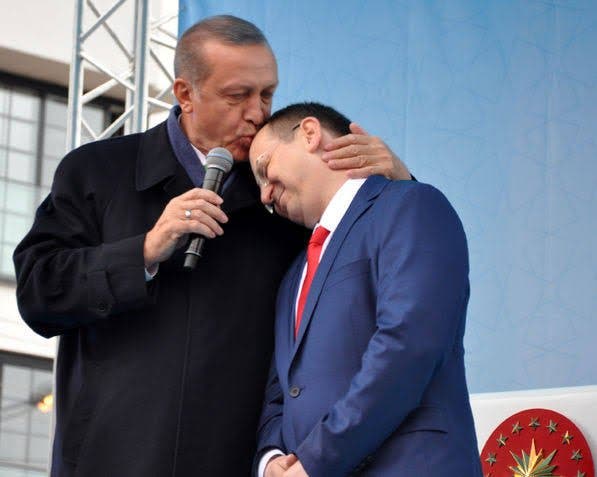 He voiced his determination to give up material compensation, disability allowance and all privileges, which include a reduction in water, electricity and gas fees. He also declared that going down the streets that night was quite absurd.
He also said that he fully aware of the seriousness of his announcement which will be seen as a rebellion against the honors he received. Pointing out the possibility of him being summoned for investigation by the authorities, and to be subjected to an examination of his mental and mental health.
Indeed, according to Vaziyet, the authorities were quick to move and so one of their first moves was to close Unal's twitter account which raised fears of the man being arrested.
Unal's position seems to be aimed at opposing the abuses perpetrated by the authorities following the coup under the cover of containing the group behind the failed operation.