President Recep Tayyip Erdoğan's bid to shore up his country's economy got a boost when Qatari Emir Tamim bin Hamid Al Thani and his finance minister visited Turkey in August and offered a direct investment of $15 billion.

The economy had suffered following the rift with the US and the subsequent fall of the Turkish lira.

The emir also sent Erdoğan an ultra-luxurious Boeing 747-8 VIP jet worth over half $500 million as a gift kicking up a controversy in Turkey at a time when people were facing economic hardships.
Bilateral pacts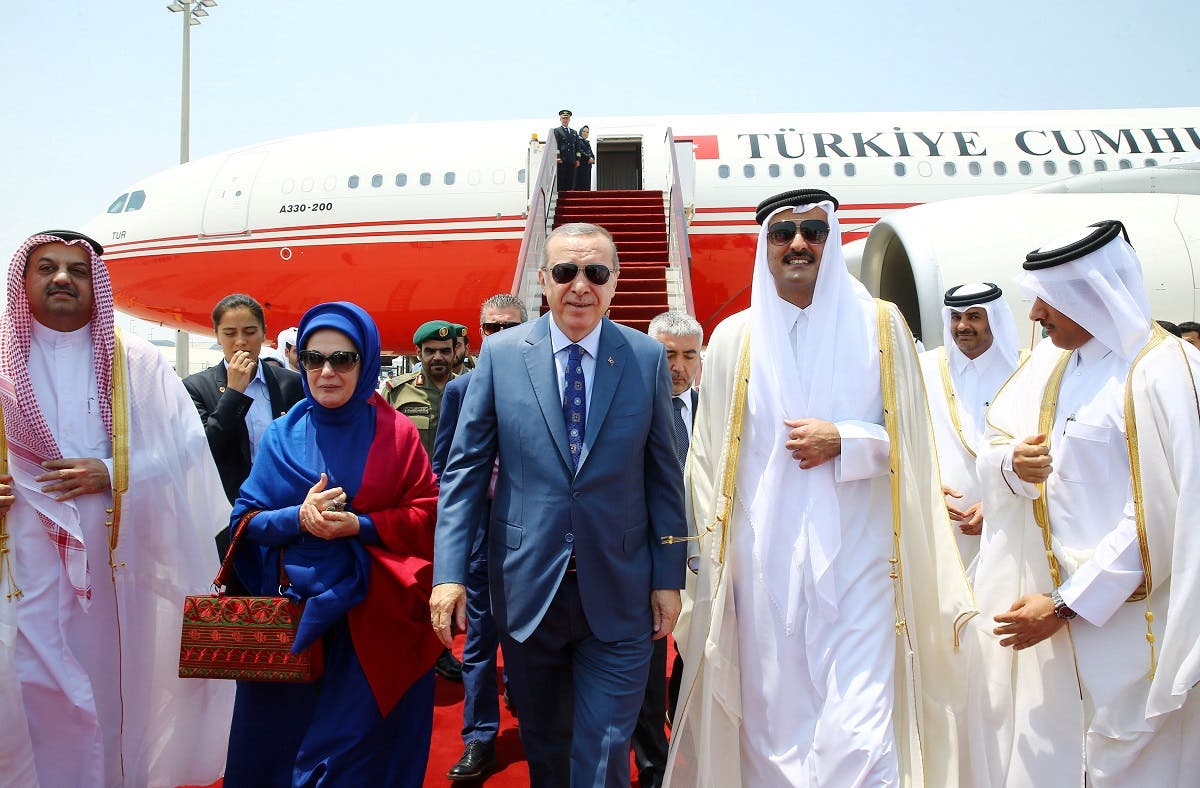 Turkish President Tayyip Erdogan is welcomed by Emir of Qatar Sheikh Tamim Bin Hamad Al-Thani in Doha REUTERS


Erdoğan in his speech thanked his guests for their support against at a crucial time when the country's economy was facing "speculative attempts" from outside.

A day after the meeting with Qatar, Erdoğan announced in parliament the names of 20 new candidates for the local elections next March.

According to Zülfikar Doğan of Ahval News, "some other significant details from the president's speech escaped notice."

Doğan notes: "President Erdoğan said that in December, alongside his electoral manifesto, the government would announce a new "investment and employment mobilization" plan, which appears to be a set of incentives to voters similar to those offered before the referendum in 2017 and the elections last June."

While talking up the prospects of economic recovery at home, Erdogan also said it was time to capitalize on foreign investors' mounting interest in Turkey.

Erdoğan specifically mentioned Qatar's funding. "The $15 billion in direct investment and funds pledged by Qatar should come into play before the local elections," he said.
Electoral sops
SHOW MORE
Last Update: Wednesday, 20 May 2020 KSA 09:58 - GMT 06:58