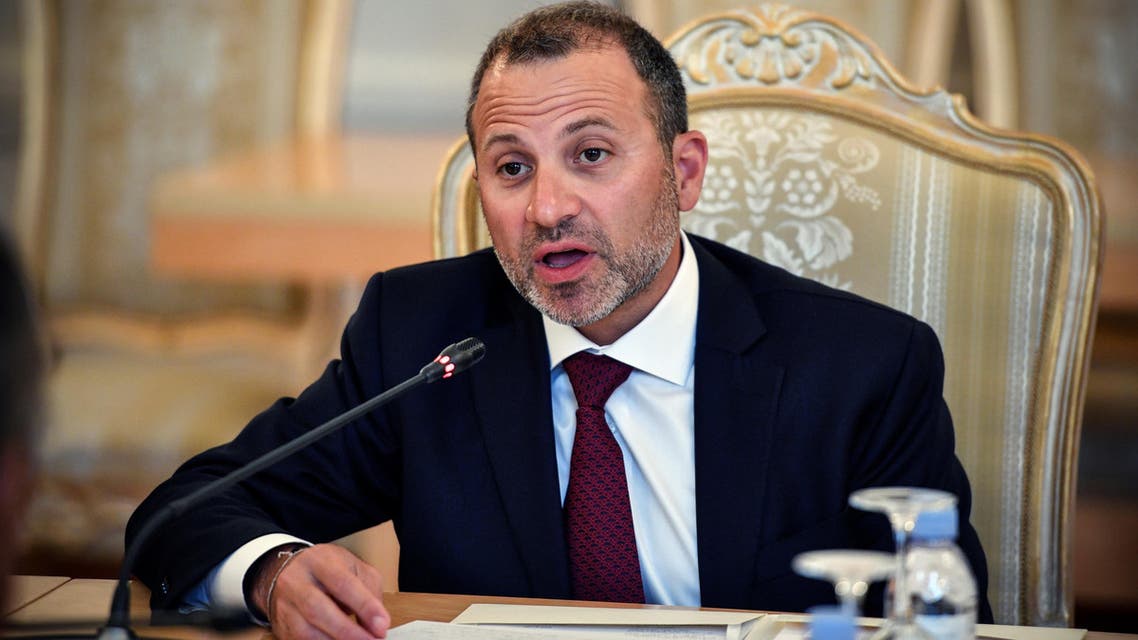 Lebanese FM: We can teach Washington, London how to run a country without budget
Lebanon's Foreign Minister Gebran Bassil said on Tuesday that Washington and London should maybe learn from Lebanon how to run the country without a budget.
"We should maybe teach them how to run the country without a budget because Lebanon gets adapted to every difficult situation," Bassil told CNN's Becky Anderson on the sidelines of the World Economic Forum at Davos.
"I think we will be able soon to form a government and get out of this situation," he added.
The Lebanese parliamentary elections were held in May last year but Prime Minister-designate Saad Hariri has not been able to finalize a cabinet formation since then.
The country, which has the world's third-highest ratio of debt to GDP, has also been suffering from low economic growth.
In June, the International Monetary Fund urged Lebanon to make "immediate and substantial" fiscal adjustments to improve the sustainability of public debt.
In the past few months, there have been several warnings of the deteriorating economy, as well as calls to speed up cabinet formation to help improve the country's financial situation. On December 30, Finance Minister Ali Hassan Khalil warned that the economic crisis has begun to turn into a financial crisis, and voiced hope that it does not transform into a monetary crisis.
However, when asked about the economy and reports that it was on the "brink of ruin," Bassil told CNN: "I can't describe it as such that our economy is so bad. It's a small economy, (and) the Lebanese people have great initiative."
He noted that despite the current economic situation, Lebanon "is resourceful."
"We have countries that still believe in Lebanon and people who still believe in the need of the Lebanese model to counter all what we are facing," he said, adding that a collapsed model of Lebanon would result in more terrorism, extremism and violence.
On Qatar's pledges of large cash injections for Lebanon, Bassil said the Qataris are "good investors."
Bassil's statements come after the Arab Economic Summit was held in Beirut on Sunday. Most Arab states dispatched lower-ranking officials to represent them and Mauritania's president and Qatar's Emir Tamim were the only heads of state to attend.

Praising Qatar's Emir Tamim, Bassil had wrote on Twitter: "Qatar's Emir broke the siege on Qatar in a move to break the siege on the Arab (Economic and Social) Development Summit."
"(They are) in the process of buying Lebanese bonds and I invite others to do the same because it is safe and with good return," he said during the CNN interview, adding that Riyadh was welcome to invest.
He said that Lebanon encourages the Saudis and other countries to help Lebanon stay stable as the "world cannot allow a Lebanon that is collapsing."
Commenting on Moody's cut of the country's credit rating to Caa1, Bassil said: "Knowing Lebanon, we went through worse situations, and we get out of them."