Authorities in Iran worked on Saturday to evacuate villages threatened by flooding in southwestern areas as forecasters predicted more of the heavy rains that have killed at least 45 people this week, state media reported.

State television said at least 11 villages lying near the Dez and Karkheh rivers in the oil-rich southwestern province of Khuzestan were being evacuated as officials released water from two major dams along the rivers due to forecasts for more rain.

Energy Minister Reza Ardakanian, who is in charge of water resources, said authorities were working round-the-clock to "control floodwaters and to minimize possible damage".

"It's estimated that in the next five days about three billion cubic meters of water will flow into dam reservoirs in Khuzestan due to rainfall ... 1.8 billion of which (is above capacity and) will have to be released," he told state television.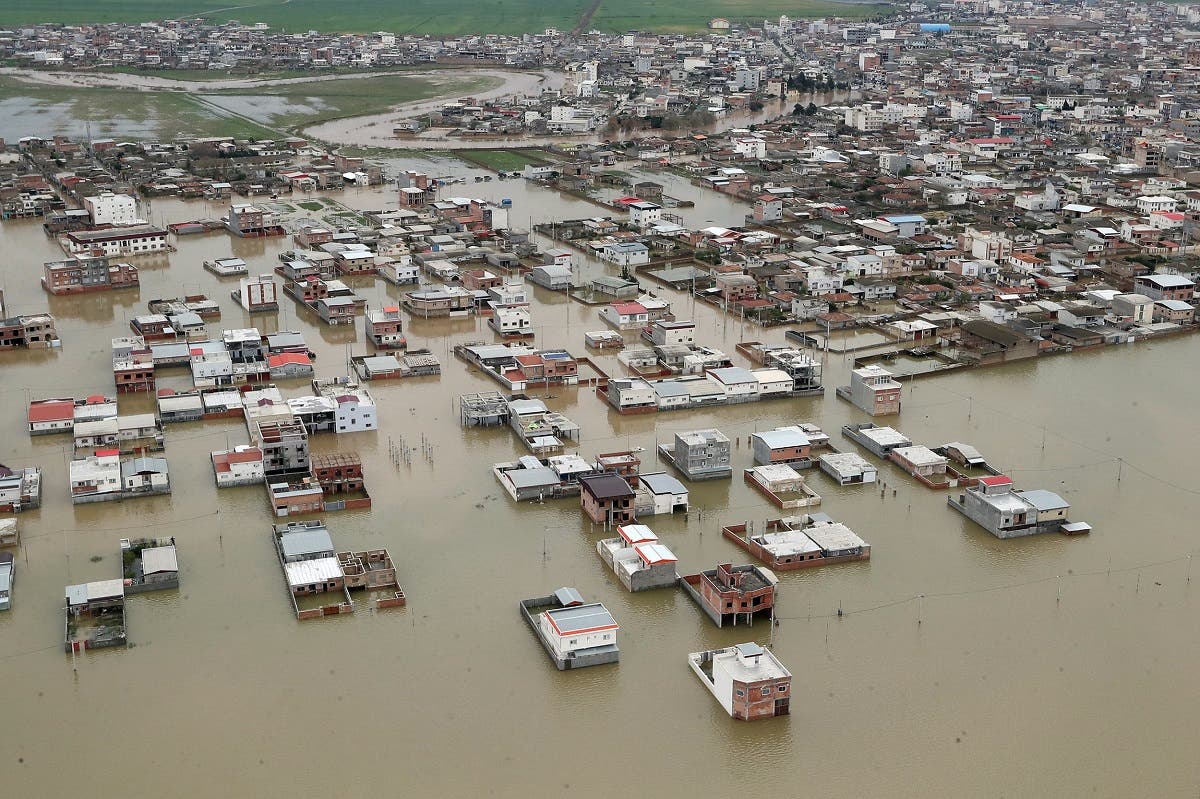 An aerial view of flooding in Golestan province, Iran. (Reuters)
SHOW MORE
Last Update: Wednesday, 20 May 2020 KSA 09:59 - GMT 06:59