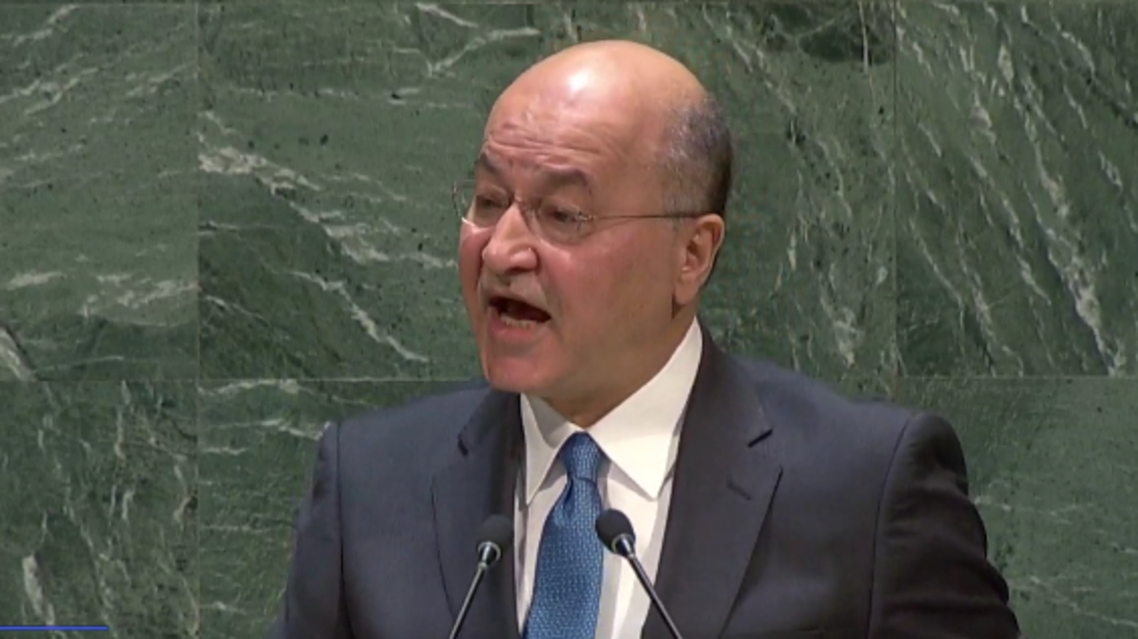 Iraqi president: Targeting security of Saudi Arabia is a 'dangerous development'
Iraqi president Barham Salih said that aggressive behavior targeting security in the Arabian Gulf is dangerous not only for the region, but the world, in an address to the UN general assembly on Wednesday.
"Targeting the security of the Gulf and the sisterly Kingdom of Saudi Arabia is a dangerous development," said Salih.
Salih called on the international community to intervene in stabilizing recent tensions, which threaten "disastrous consequences."
"We don't need a new war in the region. The Middle East region witnesses conflicts and wars year after year. We must unify our efforts seriously to overcome the era of conflict," said Salih.
Salih met with US President Trump earlier at the UNGA, in a discussion that focused on partnership between the countries on issues such as security, trade, and energy.