Iraqi security forces killed at least five people on Saturday as they pushed protesters back towards their main camp in central Baghdad using live ammunition, tear gas and sound bombs, police and medics said.
Reform promised, clashes flare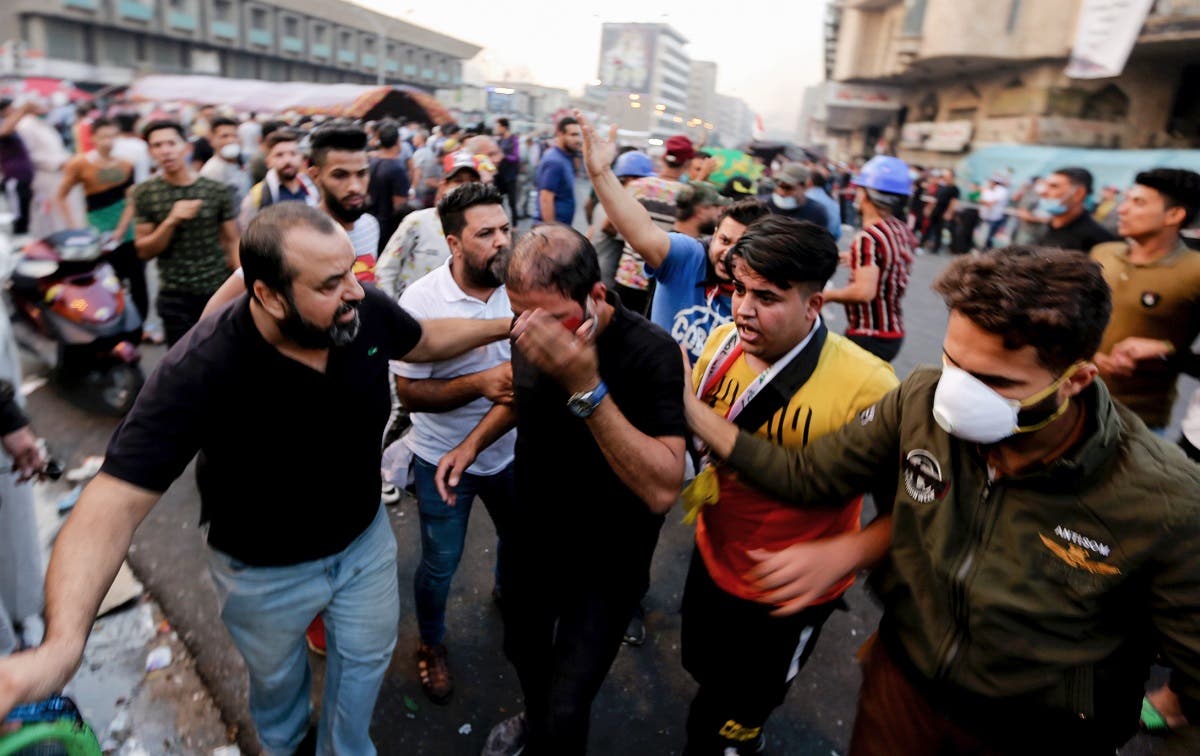 A wounded Iraqi demonstrator rushes towards an ambulance during clashes with Iraqi forces in al-Khalani square in central Baghdad on November 9, 2019. (AFP)


In southern Iraq, operations resumed at Umm Qasr commodities port, a port official said, after it was closed for nearly 10 days while protesters blocked its entrances.

Umm Qasr receives imports of grain, vegetable oils and sugar shipments that feed a country largely dependent on imported food.

Ten people were killed in Iraq's southern city of Basra during overnight protests where security forces used live gunfire to disperse hundreds of demonstrators who tried to force their way into the local government headquarters, medical sources told Al Arabiya on Saturday.
SHOW MORE
Last Update: Wednesday, 20 May 2020 KSA 09:56 - GMT 06:56