Mossad chief, Israeli army general met with Qatari intel in Doha: Correspondent
The director of the Israeli Mossad and an army general in charge of the Israeli army southern operations conducted a secret visit to Doha earlier this month and met with the head of Qatari intelligence, according to Al Arabiya's correspondent in Palestine.
Al Arabiya's correspondent said Mossad Director Yossi Cohen and Israeli army general Herzi Halevi - who is in charge of the Israeli army's southern operations - met with Mohammed bin Ahmed al-Misnad, the head of Qatari intelligence and an adviser to the Emir of Qatar for national security.
Former Israeli defense minister Avigdor Lieberman confirmed the meeting on Saturday, saying that Israeli Prime Minister Benjamin Netanyahu sent Cohen to Doha on February 5 to ensure Qatar continues its financial aid policy to Hamas, according to an interview he gave to Israel's Channel 12.
The meeting on February 5 was also attended by Qatari Ambassador Mohammed al-Emadi, the chairman of Qatar's Gaza Reconstruction Committee.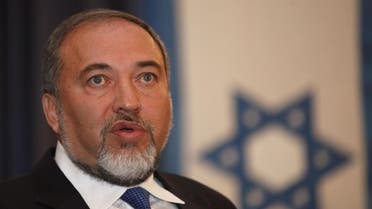 Read more:
Qatari media largely ignores display of Israeli flag, national anthem in Doha
Qatar's condolences over Soleimani show 'dangerous' drift towards Iran: Expert