A Lebanese woman suspected of bringing coronavirus to Lebanon from the Iranian city of Qom said she is only suffering from a cold and criticized the Beirut government for lying about her case, according to several Lebanese media outlets who quoted her from audio recordings.
The woman identified by Lebanese media as 45-year-old Taghrid Ali Sakr arrived from Qom last week and was declared Lebanon's first case of coronavirus by the Lebanese Health Ministry on Friday.
In the audio recodings, she denies she the deadly virus and criticizes the government for allegedly lying about her.
"You all know Lebanon, the lies in Lebanon, and agents in it. My brother will come to Lebanon and take revenge on my behalf from the General Security," she is heard saying in one of the recordings.
Sakr's statements were criticized by some social media users, who asked why she was criticizing the health minister, who was nominated by the political party of Iran-backed Hezbollah.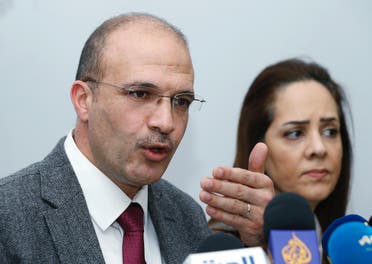 Sakr later backtracked on her comments, saying she did not mean to "insult her homeland" and explaining that she had just returned from Qom after spending the past six months in the Iranian city currently hit by the coronavirus epidemic.
Lebanese Health Minister Hamad al-Hassan released a statement on Saturday after visiting the Nabih Berri Governmental Hospital in Nabatiyeh saying that there was "no need to panic."
The minister said the government has found no other cases of coronavirus after testing in several hospitals.
Read more:
Protesters clash with police in north Iran over handling of coronavirus outbreak
Lebanese reporter Dima Sadek summoned over 'fake news' as Bassil files complaint