Iraq's Allawi withdraws PM candidacy, President begins talks for replacement
Iraq's Prime Minister-designate Mohammed Allawi withdrew early Monday his candidacy for the prime minister post, and President Barham Salih announced that he will begin consultations to choose a replacement within two weeks.
Allawi said on Twitter he submitted a letter to the President in which he apologized for not forming a government and added that he found that "certain political parties were not serious about reform and fulfilling their promises to the nation and had put obstacles in front of the birth of an independent government."
The announcement came hours after the parliament had again failed to approve his cabinet.
Read more:
Rockets land near US embassy in Baghdad, no casualties reported
Iran accuses White House of concealing facts about missile attack in Iraq
US targets Iranian-backed militia active in Iraq: State Department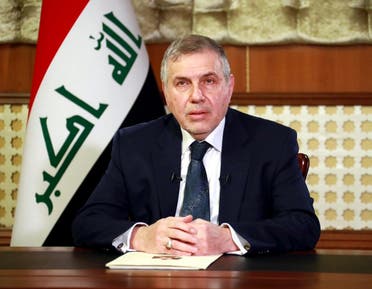 Saleh said that he will begin consultations to choose a new candidate for prime minister within a period of 15 days, the state news agency reported.
Iraq's current parliament is the most divided in its recent history and Allawi is struggling to secure support from the country's Sunni Arab and Kurdish minorities.
Kurds and Sunnis are also opposed to a non-binding vote passed by parties representing the Shia majority for the immediate departure of the 5,200 US troops stationed in Iraq.
Iraq has been without a government since Allawi's predecessor Adil Abdel Mahdi quit under pressure from the protesters two months ago.
- With Agencies