A member of a council that advises Supreme Leader Ali Khamenei has died after falling ill from the new coronavirus, Iranian state radio says.
The report Monday said Expediency Council member Mohammad Mirmohammadi had died. He was 71.
The council advises Khamenei, as well as settles disputes between the supreme leader and parliament. Iran had previously announced Mirmohammadi was ill on Sunday, the day before it announced his death.
His death comes as other top officials have contracted the virus in Iran, which has the highest death toll in the world after China, the epicenter of the outbreak.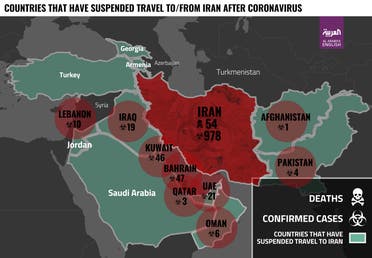 Iranian officials hit by virus
Mirmohammadi is one of many top officials to contract the virus.
Iran's Deputy Health Minister Iraj Harirchi was reported as having coronavirus by the semi-official news agency ILNA on February 25.
On Thursday, former Justice Minister and Interior Minister Mostafa Pourmohammadi was hospitalized with coronavirus symptoms.
On Saturday, Masoumeh Aghapour Alishahi became the latest Iranian member of parliament to announce that she has been infected with coronavirus.
The majority of the cases have been in the city of Qom, a pilgrimage site for Shia Muslims. Videos recently went viral of Iranians licking shrines in the city despite the risk of contracting the disease.