Twitter Saturday "temporarily restricted" the account of Qais al-Khazali, leader of an Iran-backed Iraqi militia, for the second time in less than a year.
Al-Khazali, the head of the Asaib Ahl al-Haq militia, had his account "temporarily restricted" last December because of "unusual activity," Twitter said at the time. On Saturday, the same message appeared on his account, warning visitors before they proceeded to his page.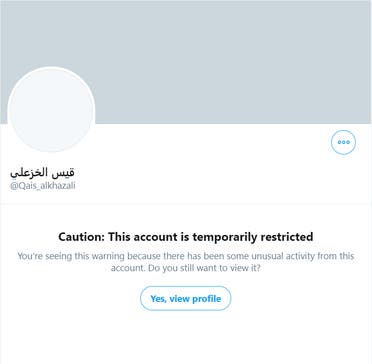 Shortly before his account was temporarily restricted last year, a batch of US sanctions targeted al-Khazali and his brother Laith al-Khazali, another leader of the Asaib Ahl al-Haq.
For all the latest headlines follow our Google News channel online or via the app.
Read the latest updates in our dedicated coronavirus section.