Lebanon's Maronite Patriarch urges govt to resign, calls for early elections
Lebanon's Christian Maronite Patriarch Bechara Boutros al-Rai called on the cabinet on Sunday to resign if it cannot "change the way it governs" the country and help it to recover from Tuesday's catastrophic port explosion in Beirut.
At least 158 people were killed and more than 6,000 others were injured in the capital on August 4 when a warehouse storing 2,750 tonnes of ammonium nitrate exploded after catching on fire.
The explosion had destroyed entire buildings and shattered windows, leaving around 300,000 people in Beirut homeless.
Protesters stormed the foreign, economy, energy, and environment ministries on Saturday, as well as the Banking Association building.
Hundreds gathered in the streets of Beirut, holding banners that read "capital of the revolution" and "Beirut is a demilitarized city."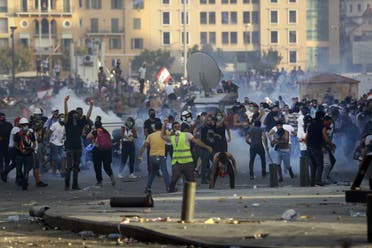 (With Reuters)
Read more:
Protesters storm 4 ministries, banking association amid demonstrations in Beirut
Beirut would be 'erased' had full chemical load exploded, bulk likely stolen: Expert