Lebanon's PM Diab tells President Aoun of plan to resign after Beirut blast: Reports
Lebanon's Prime Minister Hassan Diab informed President Michel Aoun that he is planning to resign shortly, according to local media reported on Sunday.
The news comes as multiple MPs and ministers resigned in the past few days following the deadly Beirut explosion that killed at least 158 people.
For all the latest headlines follow our Google News channel online or via the app.
The cabinet, formed in January with the backing of the powerful Iranian-backed Hezbollah group and its allies, is due to meet on Monday, with many ministers wanting to resign, ministerial and political sources said.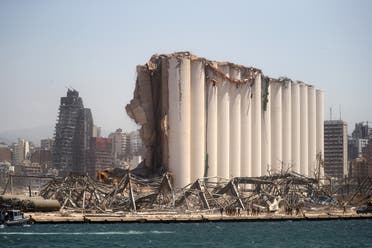 (With Reuters)
- Developing.
Read more:
Lebanese government on verge of collapse after 3 ministers, 8 MPs resign
Beirut explosion: Donors promise 'major' humanitarian aid for Lebanon
Lebanese protesters clash with police in second day of demos