Street in Beirut renamed after slain Iranian general Qassem Soleimani, photos suggest
A street in the Hezbollah-dominated southern suburbs of the Lebanese capital Beirut has been renamed after slain Iranian general Qassem Soleimani, according to images shared on social media.
Images of a street sign in Beirut that read "Martyr Hajj Qassem Suleimani Street" emerged on Twitter on Sunday, drawing criticism from Arab and Lebanese users.
The street, previously named "Fantasy World," was renamed by the Ghobeiry municipality in Beirut's southern suburbs, an area known as "dahiyeh" that has often been described as a Hezbollah stronghold.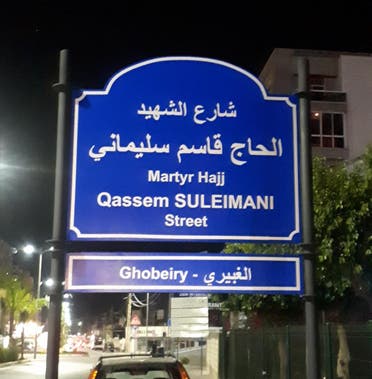 For all the latest headlines follow our Google News channel online or via the app.
By law, street name changes in Lebanon must be approved by the country's interior ministry. It is unclear whether the ministry has approved the name change in this case.
Some Arab and Lebanese users have criticized the name change, interpreting it as another sign of Iran's influence in Lebanon.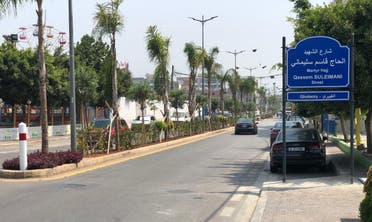 "If it could, the Ghobeiry municipality would rename the capital Beirut 'Hajj Qassem Soleimani'," one Lebanon-based journalist tweeted in Arabic.
Shia Lebanese cleric Muhammad Ali al-Hussaini, who is critical of Iran and Hezbollah, described the name street name in an Arabic tweet as a "provocation" and "a blatant challenge to the feelings of the Lebanese and Arabs who know Soleimani as a terrorist who left his destructive stamp in a large number of Arab countries."
Soleimani, who headed the Quds Force, the overseas arms of Iran's Islamic Revolutionary Guard Corps (IRGC), was killed by a US airstrike at Baghdad's international airport on January 3.
Read more:
Protesters chant 'Iran, get out, Beirut is free' amid anti-government demonstrations
Art emerges from rubble of destroyed Beirut gallery, proceeds to help with rebuilding
One month after the deadly Beirut port explosion, how is Lebanon coping?
Opinion: Lebanon must disband Hezbollah to survive