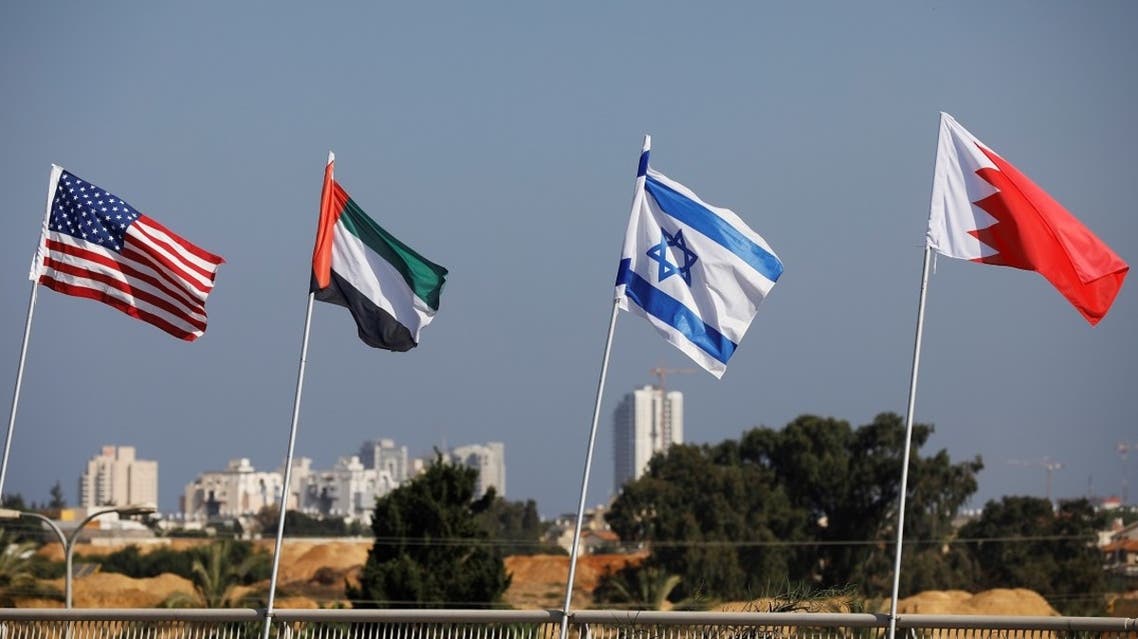 Normalizing ties with Israel strengthens Bahrain-US partnership: Minister
Bahrain's interior minister said on Monday that normalizing ties with Israel protects Bahrain's interests and strengthens its strategic partnership with the United States, amid an ongoing threat from Iran.
"It is not an abandonment of the Palestinian cause ... it is to strengthen Bahrainis' security and their economic stability," minister Rashid bin Abdullah Al Khalifa said in a statement.
For all the latest headlines, follow our Google News channel online or via the app.
Al Khalifa's comments ahead of Tuesday's ceremony, which will be held at the White House to sign an agreement to normalize ties between the UAE, Bahrain and Israel.
Last week, US President Donald Trump announced that Bahrain was joining the UAE in striking a historic agreement to normalize relations with Tel Aviv.
As part of the US-brokered peace deal, the UAE agreed to normalize relations with Israel, while Israel agreed to continue with plans to suspend its annexation of the West Bank.
The UAE also abolished on August 29 a previous law that mandated an economic boycott of Israel.
Read more:
FM Abdullah bin Zayed arrives in Washington to sign US-brokered UAE-Israel peace deal