France's leadership is failing to stand up to Iran and its proxy Lebanese Hezbollah, US Secretary of State Mike Pompeo said on Monday.
France's President Emmanuel Macron has recently attracted attention for two high-profile visits to Lebanon following the Beirut port explosion on August 4.
According to reports in French newspaper Le Figaro, Macron met with a Hezbollah official during his first trip, saying to Mohammed Raad: "I want to work with you to change Lebanon but prove that you are Lebanese," referring to the organization supporting Iran's regional policies.
In remarks published on the US' Virtual Iran Embassy, Pompeo called France's approach to Iran and Hezbollah "appeasement."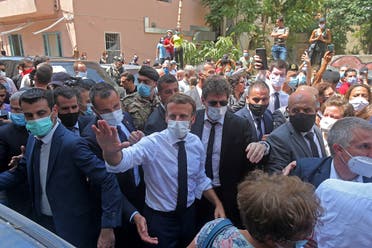 Pompeo questioned how France could vote against extending the UN arms embargo on Iran and also have its president meet with a Hezbollah official in Beirut.
"How could France vote down the arms embargo one week, and President Macron meet with a senior Hizballah official in Beirut the next?" Pompeo said.
Designating Hezbollah terrorist organization
Pompeo criticized France's refusal to designate "all of Hizballah a terrorist organization, as other European nations have done."
Earlier this year, both the UK and Germany designated the entire Hezbollah a terror organization.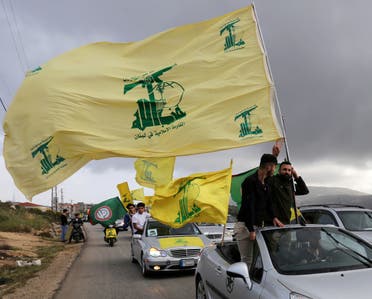 Like France and the European Union, both countries previously had distinguished between Hezbollah's political arm and military units.
"Paris maintains the fiction that there is a 'political wing' of Hizballah, when all of it is controlled by a single terrorist, Hassan Nasrallah," said Pompeo, adding that he backs a group of 27 prominent French figures, who recently called for France to declare Hezbollah a terrorist organization in an article published in Le Figaro.
Macron has rejected criticism of his approach, saying he wants to avoid "escalation."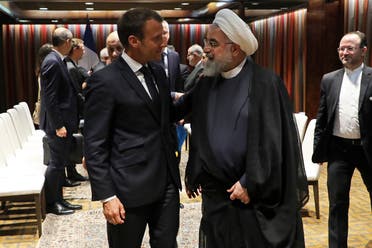 Extending UN arms embargo on Iran
France, in addition to the UK and Germany, did not support the US resolution to extend the UN arms embargo on Iran, resulting in it failing to pass the UN Security Council vote.
The current UN arms embargo on Iran is set to expire next month, despite the US and allies in the region pointing to the dangers of allowing Iran to purchase arms considering its destabilizing regional activities.
Pompeo said America's "European friends" did not support the "reasonable proposal" because of fear and political calculations.
"Our European allies fear that if they hold Iran accountable for its destabilizing behavior, Iran will violate the [nuclear deal] even more in response," he said.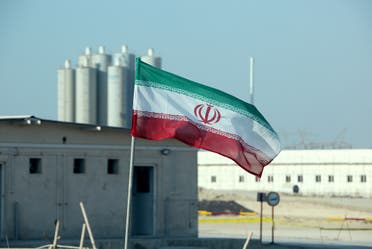 "This strategy of appeasement does nothing but play into Iran's grand strategy," Pompeo said.
France is one of the partners to the Iran nuclear deal, known as the Joint Comprehensive Plan of Action (JCPOA), and has advocated for the preservation of the deal that the Trump administration exited in 2018 - despite Tehran violating the deal multiple times since then.
"The question is whether France is willing to join us to stand up to Iran and secure peace and regional stability," Pompeo said.
Read more:
Iran considering assassination attempt on US ambassador to avenge Soleimani: Report
Bahrain, Israel normalize ties: Seven events that led to the deal
Turkey arrests journalist for 'insulting' Turkish sultan on Twitter