For insulting Erdogan, over 3,800 sentenced to prison in Turkey in 2019: Report
Over 3,800 people in Turkey received prison sentences for insulting President Recep Tayyip Erdogan last year, according to a new report.
The Turkish judicial system handed out over 3,831 prison sentences for the charge, up 87 percent from 2018 when 2,046 people were sentenced, according to Turkish media outlets Cumhuriyet and BirGun.
Read more: Turkey arrests journalist for 'insulting' Turkish sultan on Twitter
Turkey's penal code criminalizes insulting the president, with an offender typically facing a prison term of up to four years. The sentence can be increased if the insult is expressed in the public sphere.
As arrests have continued to increase over the past four years, human rights organizations have called on Turkey to end prosecutions for acts of "insulting the president," and accused the government of using the law to silence dissenting voices.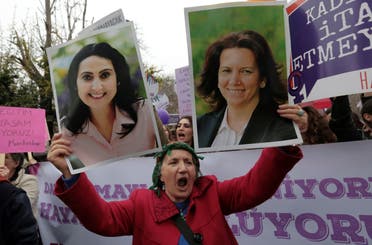 The Turkish judicial system is "under tremendous pressure to prosecute any criticism of Erdogan," according to Henri Barkey, a fellow for Middle East studies at the Council on Foreign Relations.
"The most important problem is that the judicial system is no longer independent in Turkey - it basically follows directives from the presidential palace," Barkey said in an interview with Al Arabiya English.
Criticism or insult?
The Turkish government under Erdogan has drawn a thin line between a critical comment and an insult, according to exiled Turkish journalist Bulent Kenes.
Kenes was indicted and given three life sentences plus 15 years in prison in Turkey after writing a column critical of Erdogan in July 2016. He escaped the punishment and now lives in Europe.
"I received a number of prison sentences since 2015 for allegedly insulting Erdogan just because of my ordinary criticism against him," said Kenes in an interview with Al Arabiya English.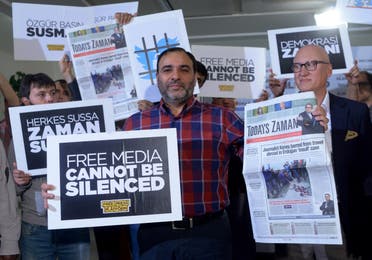 "I can promptly underline the fact that the overwhelming majority of the so-called 'insult' cases have nothing to do with a real insult," he added.
'Chilling effect on society'
The Council of Europe, of which Turkey is a member, issued an opinion on Turkey's Article 299 – which criminalizes insulting the head of the government - arguing that "a clear distinction should be made between criticism and insult."
The large number of investigations on the premise of insulting the president "are very likely to create a chilling effect on society as a whole," the 2016 opinion said.
The council also voiced concern for the large number of convictions of journalists, like Kenes, and the widespread practice of self-censorship.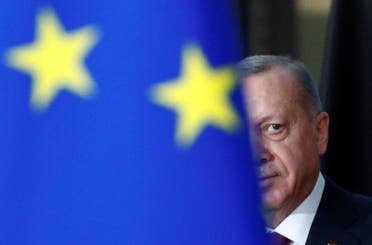 Kenes said the so-called insult cases are unsurprising given that "the current regime in Turkey is neither liberal nor democratic."
"It would be extremely unusual and abnormal to see 3,831 people given prison sentences in a year in a democratic country just because they criticized their president," said Kenes.
"But it is the norm of the Erdogan regime to persecute any dissent through sham trials in his kangaroo courts," he added.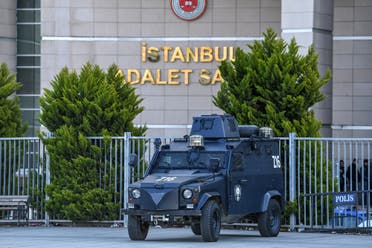 A total of 36,066 people faced criminal investigation in 2019 for allegedly insulting Erdogan, who was first elected in 2014 to the position of president.
One of the thousands sentenced was Turkish politician Figen Yuksekdag, a member of the opposition pro-Kurdish People's Democratic Party (HDP), who received a sentence of one year and six months in prison.
"These investigations and sentences are just a method of persecution and intimidation of those in opposition," said Kenes.
Read more:
Bahrain, Israel normalize ties: Seven events that led to the deal
'Big shame': Turkey's Erdogan, European Court of Human Rights meeting under fire
UAE, Bahrain normalize ties with Israel at historic White House event