US Secretary of State Mike Pompeo said on Wednesday the US would return to the United Nations to reimpose sanctions on Iran next week and would do all it needed to do to make sure those sanctions are enforced.
Pompeo made the comments in a joint news conference in Washington with British Foreign Secretary Dominic Raab.
Pompeo said last month he had triggered a 30-day process to reimpose all UN sanctions on Iran by lodging a complaint with the Security Council accusing Tehran of breaching a 2015 nuclear deal.
Pompeo has said sanctions should be reimposed from Sunday.
But 13 of the 15 council members said the US move is void because Washington withdrew from the Iran nuclear deal two years ago.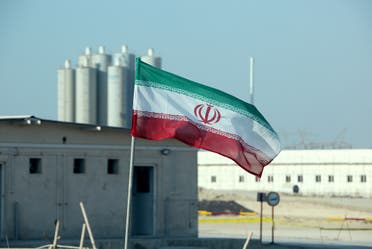 Pompeo said Tuesday that America's "European friends" did not support the proposed US resolution of extending the UN arms embargo on Iran - put forward by the US last month - because of fear and political calculations.
"Our European allies fear that if they hold Iran accountable for its destabilizing behavior, Iran will violate the [nuclear deal] even more in response," he said in statements to the US Virtual Iran Embassy.
"This strategy of appeasement does nothing but play into Iran's grand strategy," Pompeo said.
Read more:
For insulting Erdogan, over 3,800 sentenced to prison in Turkey in 2019: Report
Oman official attended UAE-Israel-Bahrain ceremony: White House official
'Big shame': Turkey's Erdogan, European Court of Human Rights meeting under fire