French extremist caught trying to enter Turkey from Syria
A French extremist wanted on an Interpol "red notice" has been caught by Turkish security forces trying to enter Turkey from Syria, the Turkish defense ministry said Monday.
Read more: Gunman opens fire during outdoor choir performance at cathedral in New York City
The individual known by the initials C.G. was detained while trying to reach the Turkish border town of Reyhanli, the ministry said in a statement.
The ministry said the individual is believed to be part of the Firqatul Ghuraba group of foreign extremists in Syria and recruited by Omar Omsen.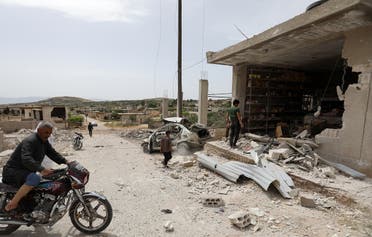 Omsen, also known as Omar Diaby, is a French national of Senegalese descent suspected of funneling francophone fighters to Syria.
He was captured in August in Syria by a group linked to Al-Qaeda.
Read more:
Biden's incoming national security aide condemns Iran's execution of journalist
After Israel visit, Emiratis return to UAE with positive views of Palestinians
Dubai's Emaar founder Alabbar steps down, takes managing director role