Lebanon crisis
Lokman Slim's family calls for thorough investigation into his murder
The family of prominent Hezbollah critic Lokman Slim will be cooperating with the Lebanese authorities, the judiciary, and the police to ensure that a thorough investigation is conducted into their relative's murder, according to a statement published on the National News Agency (NNA) on Monday.
"Some media agencies and platforms are conveying inaccurate news that the family of Lokman Slim refuses to cooperate with the Lebanese security services, based on the family's desire to resort to an international investigation into the assassination," his family said in a statement.
For all the latest headlines follow our Google News channel online or via the app.
"It is important for the family of Lokman Slim to confirm their full cooperation with the Lebanese authorities, the judiciary and the police, since the first hours after the disappearance of Lokman, and they are counting on the Lebanese judiciary and those in charge of the investigation to uncover the criminals who decided, planned, carried out and covered the assassination," they added.
Slim, a prominent publisher and vocal critic of the Shia militant group, was found shot dead in his car on Thursday morning.
The body of 58-year-old Slim was slumped over on the passenger seat with multiple wounds from gunshots fired at close range, security and forensic officials said.
The family clarified that their previous calls for an international investigation were meant to be a push for a more efficient and professional probe into the murder.
"Saying an international investigation means demanding an investigation that would raise its efficiency and professionalism to the level of international investigations," his family said.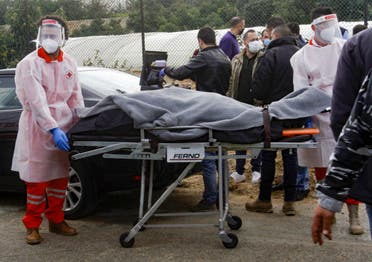 Last week, Slim's family had hinted that Hezbollah was behind the attack. His sister Rasha al-Ameer told reporters that her brother was found dead in an area under the group's control, adding that "killing for them is a habit."
Southern Lebanon is dominated by the Shia group and its allies.
"He was carrying the weight of this country on his shoulder," al-Ameer said.
Hezbollah denied and condemned Slim's killing, calling for a swift investigation.
It also urged security agencies to combat crimes it said have spread around Lebanon and which have been "exploited politically and by the media at the expense of security and domestic stability" — a jab at their critics.
(With The Associated Press)
Read more:
Family of slain Lebanese activist Lokman Slim hints Hezbollah behind the killing
Lebanese activist, Hezbollah critic Lokman Slim found shot to death in his car