Iraq arrests commander in Iran-backed PMU over activist's murder: Security source
Iraqi security forces arrested a senior official in the Iranian-backed Popular Mobilization Units (PMU) militias on Wednesday, on suspicion of orchestrating the murder of a prominent pro-democracy activist, a security source told AFP.
Qasim Muslih was arrested in Baghdad for involvement in several attacks including recent assaults on Ain al-Asad air base, which hosts US and other international forces, two of the security sources with direct knowledge of the arrest told Reuters.
For the latest headlines, follow our Google News channel online or via the app.
Muslih is the Anbar province head of the PMU militias, a grouping of mostly Shia militias backed by neighboring Iran, which the United States regards as the biggest threat to security in the Middle East.
He is the first high-ranking official in the powerful group to have been arrested in relation to a wave of murders of pro-democracy activists and journalists that started in 2019.
"At dawn in Baghdad, police intelligence arrested Qasim Muslih, Popular Mobilization Units, (known as Hashd al-Shaabi in Arabic,) operations chief for Anbar province, who gave the order to kill Ehab al-Wazni on May 9 and another activist Fahim al-Taie in December 2019," the security source said.
"We initially had clues about the perpetrators of the murders and verification allowed us to identify with certainty the person who was behind these criminal operations," the source added.
Anti-government campaigner al-Wazni was shot dead outside his home by men on motorbikes using a gun equipped with a silencer early on May 9 in the holy shrine city of Karbala, sending protest movement supporters onto the streets to demand an end to such bloodshed and official impunity.
Al-Wazni had for many years criticised Iraqi armed groups and Iran's influence in the country, leading protests in Karbala, where pro-Tehran armed groups hold major sway.
Killings, attempted murder and abductions have targeted more than 70 activists since a protest movement erupted against government corruption and incompetence in 2019.
Authorities have consistently failed to publicly identify or charge the perpetrators of the killings, which have not been claimed.
Activists have repeatedly blamed Iran-linked armed groups and are convinced the perpetrators are known by security forces but have not been arrested out of fear of Iran, despite government pledges to act.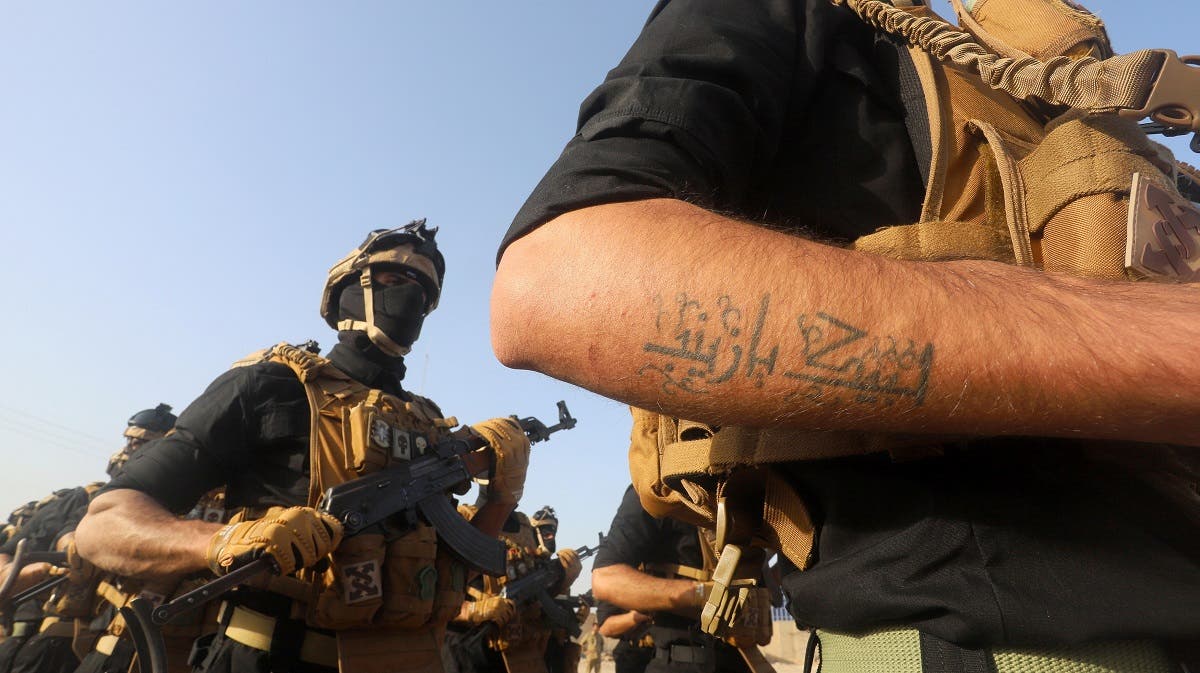 Directly after Muslih's arrest security forces barred entry to the high-security Green Zone in the heart of the capital over concerns of reprisals.
The PMU had quickly issued a statement vowing MuslIh "would be released in the coming hours."
Several thousand people protested in Baghdad on Tuesday to demand justice over the deadly attacks on activists and journalists.
Two protesters were shot dead and 150 people were injured - the majority security forces - during the rallies, tweeted Ali al-Bayati, a member of the Iraqi government's human rights commission.
Casualty figures from Tahrir Square yesterday are striking: 2 protesters killed, 150 people wounded, according to @aliakramalbayat. 130 of the wounded were members of Iraq's security forces. Which elements were using live ammunition against the demonstrators?

— Louisa Loveluck (@leloveluck) May 26, 2021
After the protests, Prime Minister Mustafa al-Kadhemi vowed to open an investigation "to establish the truth of what happened" at the demonstration.
Read more:
Iraq's Ain al-Asad base, where US forces work, attacked with rocket: US Coalition
Iraq's president says $150 bln stolen oil cash smuggled out since 2003
Iraq journalist targeted in hit undergoes brain surgery
US sanctions Iraq's PMU militia leader Falih al-Fayyadh on human rights abuses