Lebanon's caretaker PM says decision to lift fuel subsides goes against law
Lebanon's caretaker prime minister has directed the finance minister to inform the central bank governor that his decision to effectively end fuel subsidies goes against a law designed to provide a cash card to citizens, his office said in a tweet.
Caretaker prime minister Hassan Diab called an urgent cabinet meeting for Thursday afternoon to discuss the decision, his office said.
For the latest headlines, follow our Google News channel online or via the app.
Announcing its decision late on Wednesday, the central bank said it would offer credit lines for fuel imports based on the market price for the Lebanese pound from Thursday.
No new fuel prices were issued on Thursday by the energy ministry, which typically sets them each Wednesday.
Unsubsidized, the price of 95 octane gasoline was projected at more than four times its previous price in a schedule reported by a Lebanese broadcaster on Wednesday.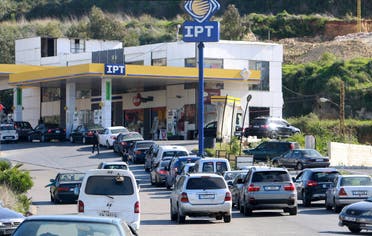 While sharply higher prices would make fuel less affordable for the growing number of Lebanese poor, some economists say crippling fuel shortages should be alleviated for those who can pay by removing the incentive for smuggling and hoarding.
Most recently, the central bank had been extending credit for fuel imports at a rate of 3,900 pounds to the dollar, compared with a parallel market rate of more than 20,000 pounds.
The ruling elite has failed to chart a course out of the crisis, Lebanon's worst since the 1975-90 civil war, even as supplies of fuel and medicine have run out.
They have been at loggerheads over how to parcel out seats in a new government to replace the one that quit in the wake of last year's catastrophic Beirut port explosion.
The central bank's reserves have sunk from more than $40 billion in 2016 to $15 billion in March. The fuel subsidy costs some $3 billion a year.
Read more:
Lebanon's Aoun summons Central Bank governor after fuel subsidies lifted
Lebanon's central bank officially lifts subsidies on fuel amid worsening crises