Lebanon's outgoing president Michel Aoun left the presidential palace in Baabda on Sunday on foot, walking out to address hundreds of supporters as the national anthem played.

For all the latest headlines follow our Google News channel online or via the app.

He is leaving a day ahead of the official end of his six-year term but without a successor, leaving the fragile country in an unprecedented situation where the presidency is vacant at the same time as the cabinet operates in a caretaker capacity.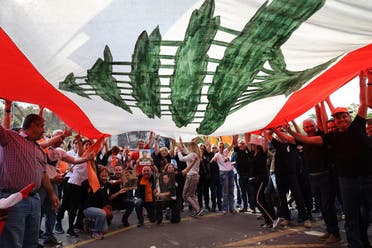 Aoun, the 89-year-old Christian president presided over Lebanon's cataclysmic financial meltdown and the deadly Beirut port blast.

The Lebanese Parliament has so far been unable to agree on a successor in the role, which has the power to sign bills into law, appoint new prime ministers and green-light government formations before they are voted on by parliament.

Aoun is a deeply divisive figure, adored by many Christians who viewed him as their defender in Lebanon's sectarian system but accused by critics of enabling corruption and helping Iranian-backed Hezbollah gain influence.

Read more:

Lebanon's President Michel Aoun leaves office amid worsening crisis

Outgoing Lebanon leader signs amended banking secrecy law in step toward IMF reform

Explainer: What's at stake as Lebanon faces presidential vacuum?