France condemns 'unacceptable' Israeli settlers' attack on Palestinian civilians
France on Monday condemned an attack by Israeli settlers in the occupied West Bank, saying "violence against Palestinian civilians is unacceptable."
France "strongly condemns" the attack targeting a town where two Israeli brothers were killed, the foreign ministry said in a statement, adding that there was a risk that the situation in the West Bank could "deteriorate out of control."
For the latest headlines, follow our Google News channel online or via the app.
France was calling on all parties "to avoid fueling the violence, and to contribute to de-escalation," the statement said.
"As part of its responsibility as an occupying power" the Israeli government needed to "protect Palestinian civilians" and find the perpetrators of the attacks in which cars and homes were set ablaze in the northern town of Huwara, the ministry said.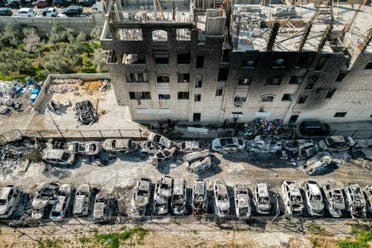 Read more:
Israel beefs up troops after unprecedented settler rampage
Meeting in Jordan between Israeli and Palestinian officials begins: Source
Two settlers killed in occupied West Bank, Israeli officials say