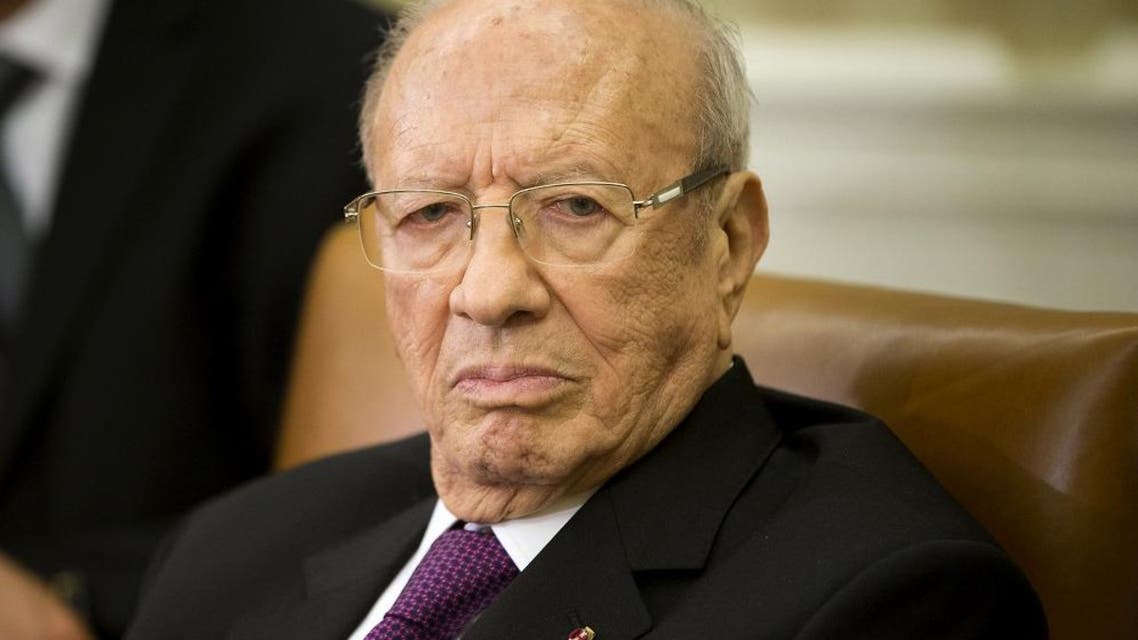 Tunisians ignore demo ban to protest against graft law
Hundreds of Tunisians defied a state of emergency protests ban on Saturday to demonstrate against a controversial draft law
Hundreds of Tunisians defied a state of emergency protests ban on Saturday to demonstrate against a controversial draft law on amnesty for corruption offences.
"No to reconciliation that whitens corruption," said one placard protesters brandished on Habib Bourguiba Avenue, hub of the revolution that ended a 23-year dictatorship in 2011.
The demonstrators included supporters of the leftist Popular Front coalition, members of a citizen's group called "No, we will not forgive" set up after the bill was announced and opposition parties.
"The people own the street - not afraid and not terrorized," protesters chanted.
Authorities have kept the key avenue in the capital closed to traffic for several days because of what they call "terrorist threats."
There was a large security presence there on Saturday, with many police and National Guard officers, both in uniform and plain-clothed.
Barriers were installed at all access points and some side streets were closed to pedestrians.
President Beji Caid Essebsi presented the draft "economic and financial reconciliation" bill to the cabinet in mid-July.
He has called on parliament to adopt the law pardoning people charged with or convicted of financial corruption if they confess and return any money obtained.
The draft law has many critics in both political parties and civil society.
Corruption was endemic under long-time dictator Zine El Abidine Ben Ali, who was driven from power nearly five years ago and whose close circle, especially his wife's family, had an iron grip on the economy.
Several people have been jailed on corruption charges or have fled the country.
Demonstrations against the law have taken place in several cities, and police dispersed a September 1 protest in Tunis.
The interior ministry had warned that Saturday's protest was illegal and that "the law will be applied."
A state of emergency, under which such gatherings are outlawed, was reintroduced in the aftermath of a jihadist attack in June that killed 38 tourists at a beach resort.