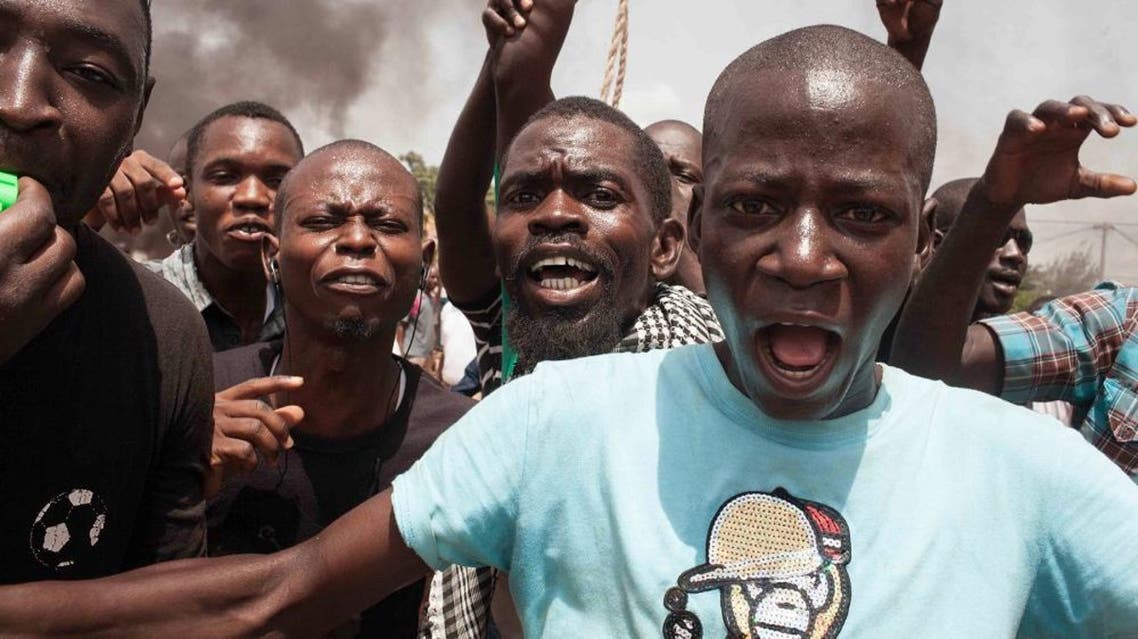 France's Hollande condemns Burkina Faso 'coup'
French President Francois Hollande on Thursday condemned the "coup d'Etat" in Burkina Faso
French President Francois Hollande on Thursday condemned the "coup d'Etat" in Burkina Faso, where the presidential guard has detained the former French colony's interim leader and senior government members.

"The president firmly condemns the coup d'Etat that has taken place in Burkina Faso," the French presidency said in a statement.

"He calls for the immediate release of all people arrested, the reinstatement of transitional authorities and the resumption of the electoral process."

The incident has plunged the west African country into uncertainty just weeks before the first elections since the ouster of ex-leader Blaise Compaore last year after 27 years in power.

Lieutenant-Colonel Mamadou Bamba appeared on national television to declare that a new "National Democratic Council" had put an end to "the deviant regime of transition" in the country.

Announcing the coup, Bamba said "wide-ranging talks" were being held to form a government leading to "inclusive and peaceful elections."

As part of its counter-militant Barkhane operation in Africa's Sahel region, France has 220 soldiers stationed in Ouagadougou, the Burkinabe capital.

While it initially said none of its soldiers intervened when Compaore was ousted in October 2014, Paris later admitted it facilitated the former strongman's escape to Ivory Coast.