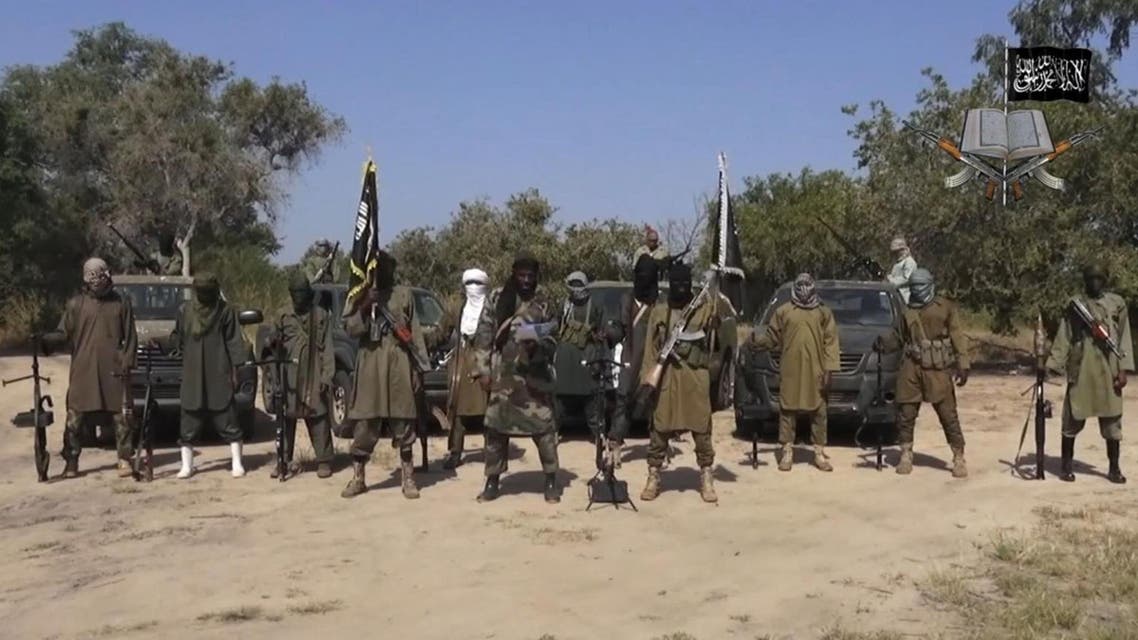 Message said to be from Boko Haram leader attacks Nigerian army
A new audio message purportedly from Boko Haram leader Abubakar Shekau calls the Nigerian army liars
A new audio message purportedly from Boko Haram leader Abubakar Shekau calls the Nigerian army liars for saying troops have regained territory from the militant Islamist group.

Nigeria's military said on Friday it had recaptured villages and rescued 90 people in a process that involved the "continuous elimination" of the group from Nigerian territory.

"They have lied about us saying that they retaken our territories, taken weapons and driven us away," says the recording posted online.

"They are actually the ones whom we have driven away. They are all liars."

Reuters could not independently verify the authenticity of the audio message. The Twitter feed of jihad monitoring site Site Intelligence said the Hausa language audio message was released by Shekau on Saturday.

Boko Haram has been fighting for six years to set up a state adhering to strict Islamic laws and at the start of 2015 controlled vast swathes of territory across three states in northeast Nigeria.

Nigeria's army, aided by troops from Chad, Niger and Cameroon, said it pushed Boko Haram out of most of the territory earlier this year.

Suspected members of Boko Haram have killed around 800 people in Africa's most populous nation in a spate of bombings and shootings since President Muhammadu Buhari was inaugurated as president on May 29, according to a Reuters tally.

In the recording, Shekau appeared to make references to Buhari's visits to U.S. President Barack Obama and French President Francois Hollande in July and September respectively.

"Buhari, you are yet to finish spending Obama's money. The business you are doing with the money is not over yet because I am here alive. Your business with Francois Hollande is not yet complete because I am still alive," he said.

Nigeria's military has repeatedly claimed that Shekau has been killed over the last few years only for him to resurface in new videos and recordings, although security sources have said he may have been replaced by impostors.

In August, Chad's President Idriss Deby said Shekau was wounded and had been replaced as leader by Mahamoud Daoud, adding that Shekau went to Maiduguri, capital of Borno state, after he was wounded.