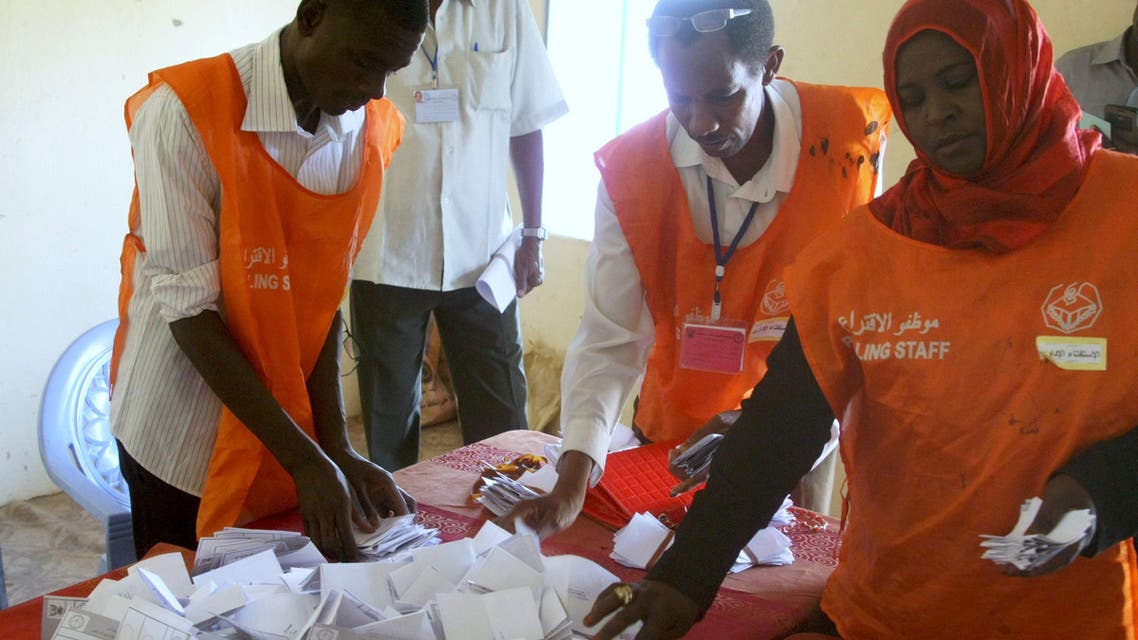 Darfur votes for five-state status quo: referendum chief
Almost 98 percent of voters favored maintaining Darfur as five states in a referendum that faced international criticism and an opposition boycott
Sudan said Saturday almost 98 percent of voters favored maintaining war-torn Darfur as five states in a referendum that faced international criticism and an opposition boycott.
The referendum on whether to unite Darfur into a single autonomous region was held over three days between April 11 and 13.
Darfur referendum commission Chief Omar Ali Jamaa announced at a press conference that of those who took part, "97.72 percent voted for five states".
"Of 3,535,281 registered voters, 3,207,596 cast their votes" in a referendum that was observed by international observers including the Arab League and the African Union, he said.
A united Darfur with greater autonomy has long been a demand of ethnic minority insurgents battling the Khartoum government of President Omar al-Bashir since 2003, but they boycotted the vote, calling it unfair.
Washington had also voiced concern, warning that the referendum "held under current rules and conditions... cannot be considered a credible expression of the will of the people".
Bashir, whose ruling National Congress Party supports the five-state system, insisted the ballot take place as stipulated in a 2011 peace agreement signed with some rebel groups.
Darfur was a single region until 1994 when the government split it into three states, and adding another two in 2012, claiming it would make local government more efficient.
Clashes between troops and the Sudan Liberation Army led by Abdulwahid Nur in the Marra mountain range in the heart of Darfur have forced at least 100,000 people from their homes since mid-January, the United Nations says.
Ethnic minority rebels in Darfur mounted an insurgency against Khartoum's Arab-dominated government of Bashir -- who is wanted for alleged war crimes in the conflict -- complaining of marginalization.
More than 2.5 million people displaced by the conflict live in the vast region of western Sudan and 300,000 have been killed in the conflict, according to UN figures.
Rebel groups had questioned how displaced would vote in the referendum, and residents of three camps for internally displaced people in central Darfur also protested against it.