Essebsi: Tunisians are still learning about democracy
In an exlusive interview with AlArabiya.net, President Beji Caid Essebsi talked about the unity government's first 100 days
Tunisian President Beji Caid Essebsi stressed that the first 100 days of national unity government is not enough to judge their performance, especially their ability to make a "positive jolt" to the Tunisian public, cultural and political elites in particular.
Essebsi said in an exclusive interview AlArabiya.Net's correspondent in Tunisia that the country is still in a transition period and the tradition of assessing the government's performance after the first 100 days does not apply to the Tunisia since it pertains best to stable and long standing democracies.
"The current government is still very young , we have seen a strong will to get the country out of the crisis, and it is not just a caretaker," he said.
He added that the 2017 budget is among the first reforms that the government is embarking on along with the fight against corruption, establishment of fiscal justice, and a determination to balance and restore the financial sector which is currently suffering from a significant imbalance.
Essebsi declared that the voices calling for the rejection of the budget bill are strong indicators of the winds of change and the beginning of the reforms. He said that there are always those who resist and reject change.
Optimistically, the Tunisian president underlined that his country "is slowly finding its way out of the rut" and that "criticism and skepticism do not mean that the conditions are the same".
'Situation delicate but stable'
Essebsi highlighted that in the last five years, Tunisians have shown that they are able to resolve their problems through dialogue. "It is indeed what happened in the last hours in the crisis between the government and the labor union, all of this will help establish a social ladder for Tunisia," he said.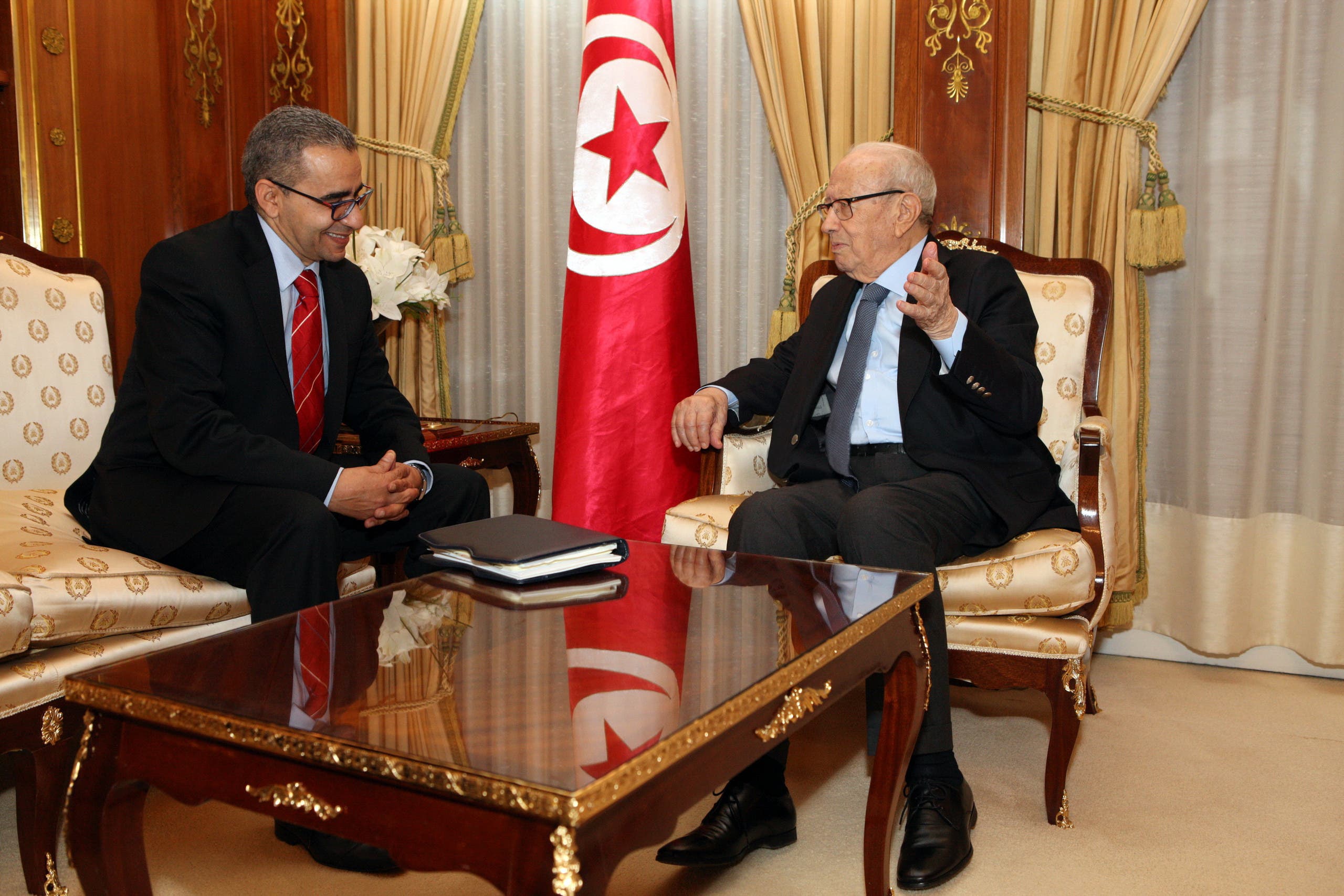 He added that the political elite has shown the capacity and maturity to manage their differences, pointing out that the executive power, that is the presidency and government, is "closely following the situation and understands the protests and concerns expressed by various sectors are normal in a transitional phase".
"This does not mean that the reforms are collapsing , nor it is an indicator of a public riot or a second revolution," he warned.
"Although Tunisia has chosen the democratic system, we still lack a democratic culture," accentuating that "democracy cannot be imposed. It is a daily practice, and the Tunisian people of all classes and elites are still in the process of practicing democracy."
*This exclusive interview is also available in Arabic on AlArabiya.net.