Six years after uprising, Sisi says Egypt 'on right track'
January 25 marks the anniversary of the day in 2011 when protesters began to gather in Cairo's Tahrir Square
Egyptian President Abdel Fattah al-Sisi said on Wednesday that Egypt was "on the right track" six years after the uprising that overthrew Hosni Mubarak.
Speaking in a televised address commemorating the revolution, Sisi called on young activists who took part in mass protests in 2011 to work for the country's future.
"An objective assessment of developments in Egypt in recent years makes clear that we are moving on the right track," Sisi said.
Addressing young people who took part in the uprising, Sisi said Egypt needed their "efforts" to continue on the "road of reform, construction and development."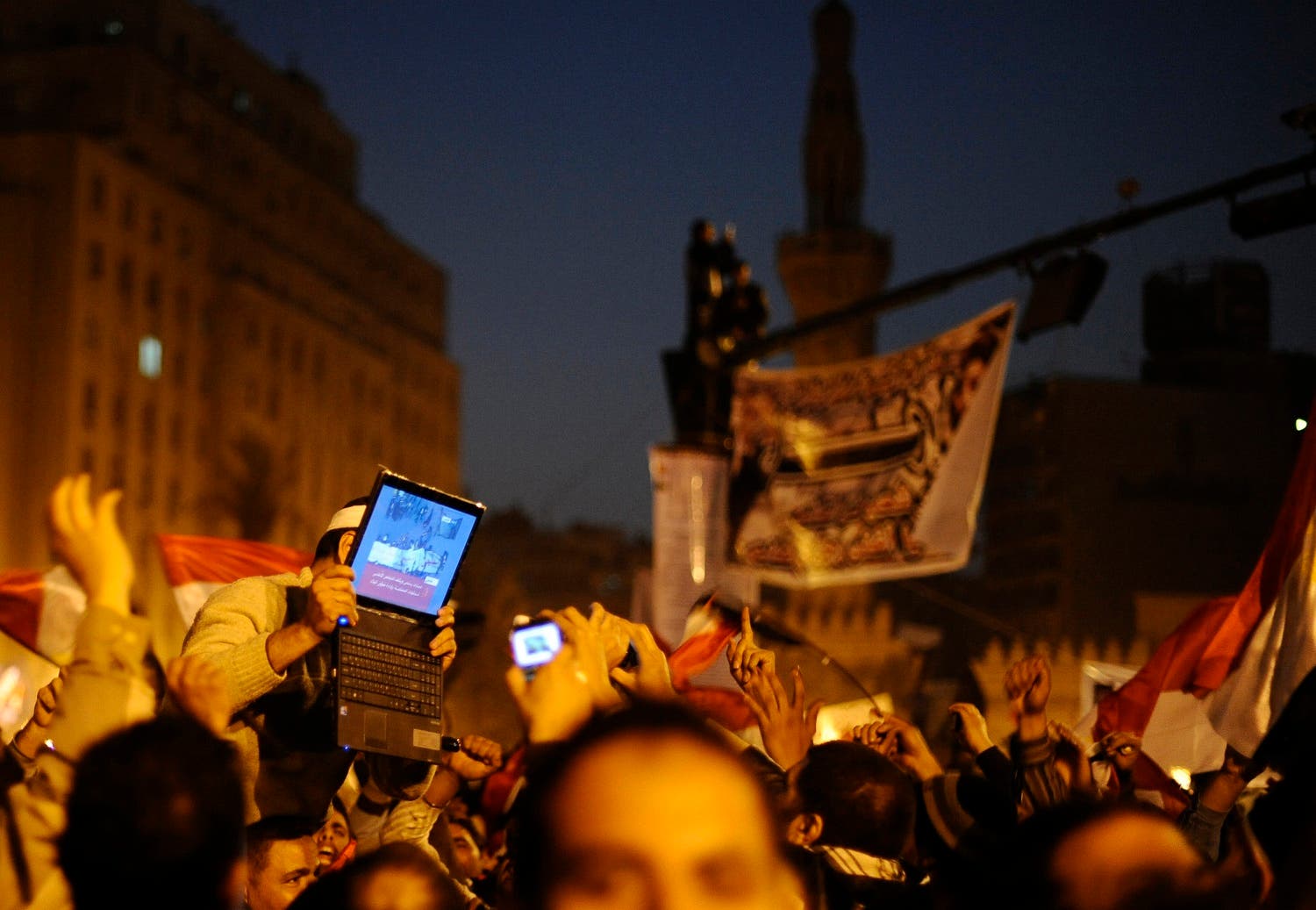 Revolution's demands
January 25 marks the anniversary of the day in 2011 when protesters began to gather in Cairo's Tahrir Square demanding an end to longtime president Mubarak's 30-year rule.
For 18 days hundreds of thousands demonstrated in a makeshift tent camp, denouncing social inequalities, government corruption and police abuse, and calling for democratic reforms.
Under increasing pressure, Mubarak resigned on February 11 and continues to be held at a military hospital on the outskirts of Cairo.
As on previous anniversaries, police were out in Cairo on Wednesday to prevent any gatherings during the national holiday, which before the revolution was the country's national police day.
Six years later
Critics have accused Sisi of cracking down on freedoms won during the revolt since the former army chief toppled Islamist Mohamed Morsi, who was elected as president following the revolution, in 2013.
Years of political turmoil -- and an Islamist insurgency that has killed hundreds of soldiers and police since Morsi's overthrow -- have taken a toll on Egypt's economy.
Sisi, whose government last year secured a $12 billion loan from the International Monetary Fund (IMF), on Wednesday promised further efforts to revive the economy.
"We will continue to reform the economy, build massive development projects throughout Egypt, support small and medium projects, and improve the domestic and foreign investment climate," Sisi said.